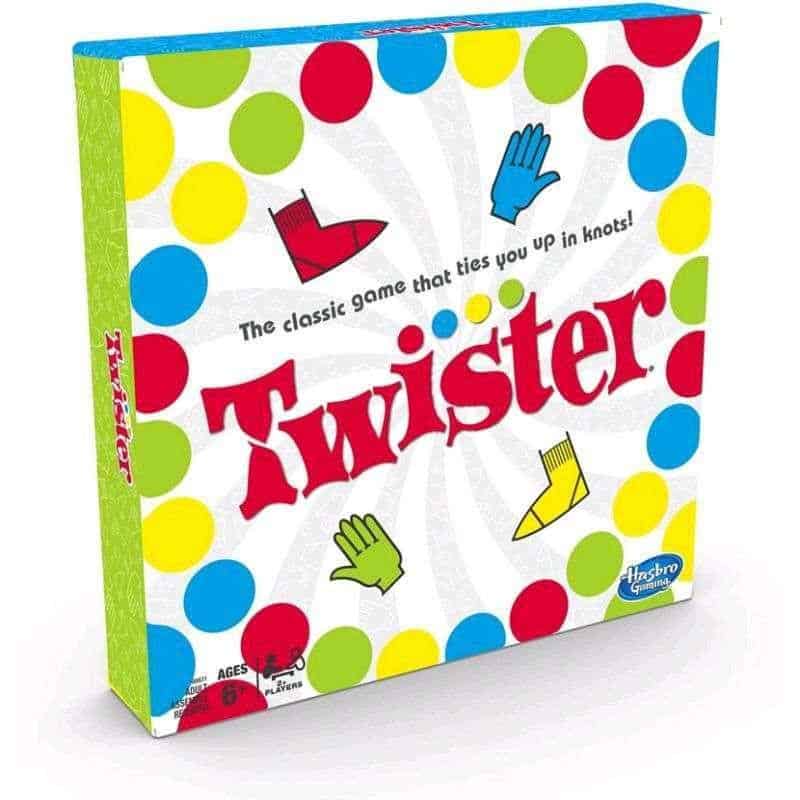 Halo Sahabat Main, siapa yang belum pernah bermain permainan papan (board games)? tahu enggak kalau ternyata beberapa fakta menarik ini menjadi sejarah awal dikenalnya board games. Simak jawabannya di artikel ini ya Sahabat Main.
Kamu pasti sudah pernah mengenal bahkan bermain permainan papan atau board games yang tentunya sangat asyik ketika dimainkan bersama dengan teman-teman.
Di balik keseruan berbagai permainan papan tersebut tampaknya ada beberapa hal yang menarik seperti sejarah awal board games dapat dikenal banyak orang seperti sekarang.
BACA JUGA: Ternyata Inilah Alasan Dennis Adhiswara Memilih Board Games
Fakta Menarik Board Games yang Selama Ini Kamu Mainkan
Twister
Pada awal tahun 1965, seorang pria bernama Reyn Guyner pernah membuat iklan tentang semir sepatu anak-anak yang kemudian dihiasi dengan polka. Berawal dari aktivitas itulah sebuah ide akhirnya muncul, setelah itu Reyn berinisiatif untuk menggunakan tikar polkadot raksasa sebagai media papan permainan, tidak hanya itu dia juga mengubah manusia nyata menjadi figur dalam permainan.
Permainan ini mulai populer ketika dimainkan secara langsung di acara The Tonight Show bersama Johnny Carson dan Eva Gabor. Seketika penjualan Twister pun meningkat dengan pesat.
The Landlord's Game
Hampir serupa dengan permainan Monopoli. Waktu yang lama juga dibutuhkan untuk menyelesaikan game ini. Awalnya ditemukan oleh Charles Darrow pada tahun 1930-an, kemudian Smithsonian berhasil menunjukkan bahwa hak cipta sejati diberikan kepada seorang seniman feminis bernama Lizzie Magie, yang akhirnya memberikan nama "The Landlord's Game" pada tahun 1904 untuk permainan papan ini.
Pada awalnya Magie ingin memberi tahu bahwa sebenarnya para otokrat atau korporat yang kaya telah banyak menyalahgunakan kinerja buruh sehingga membuat para buruh berada dalam kemiskinan demi mendapatkan keuntungan untuk diri mereka sendiri melalui permainan ini.
Candy Land
Abbott yang merupakan seorang yang menderita polio telah berhasil membantu anak-anak dengan menciptakan sebuah permainan sederhana yang menyenangkan Permainan itu bernama Candy Land.
BACA JUGA: 5 Tips Memilih Keyboard Gaming Berkualitas Bersama Blibli Sahabat Main
Permainan yang akhirnya berhasil dijual ke Milton Bradley pada tahun 1949, ini pun telah menerima banyak royalti dan penghargaan selama bertahun-tahun. Menariknya seluruh hadiah tersebut diberikan oleh Abbott untuk disumbangkan kepada anak-anak yang menderita lumpuh.
Sahabat Main kamu masih suka bingung kalau ingin belanja hemat produk gaming dan toys? Tentu di Blibli.com pastinya, karena akan ada banyak voucher diskon gratis hanya dengan bergabung di discord Blibli Sahabat Main melalui blib.li/ sahabatmain. Ayo dapatkan diskon 25% untuk setiap pembelian gaming dan toys di Blibli.com!
Ikuti linimasa RevivaLTV di YouTube, Instagram, Facebook dan Revivalpedia untuk mendapatkan informasi-informasi terbaru seputar esports.
Related