Penasaran gak sih kalian dengan lore game PUBG yang sudah lama kalian mainkan ini? Krafton kebetulan ada mengunggah sebuah video yang menceritakan lore game nomor 1 nya ini lho!
Peta PUBG baru berukuran 8×8 bernama Taigo akan segera dirilis pada bulan Juli 2021 mendatang, dan akan ada film pendek yang berlatar belakang di peta tersebut.

Krafton belakangan ini memiliki sebuah konten di YouTube-nya yang dinamakan Mysteries Unknown, dan dalam episode terbarunya ini mereka menjelaskan mengenai cerita dibalik PUBG.
Game Players Unknown Battleground atau biasa disingkat sebagai PUBG, merupakan game battleground pertama yang mendunia.
Game ini mengharuskan kalian untuk selamat sampai menjadi orang terakhir atau squad terakhir yang hidup dalam peperangan di 1 peta besar.
Tentu kalian penasaran donk dengan apa sih cerita dibalik game online ini, sejauh ini kita tidak pernah mengetahui ceritanya bukan?
BACA JUGA: Setelah Beer11, Senior Resmi Keluar dari Bacon Time
Krafton Beri Video Penjelasan Lore PUBG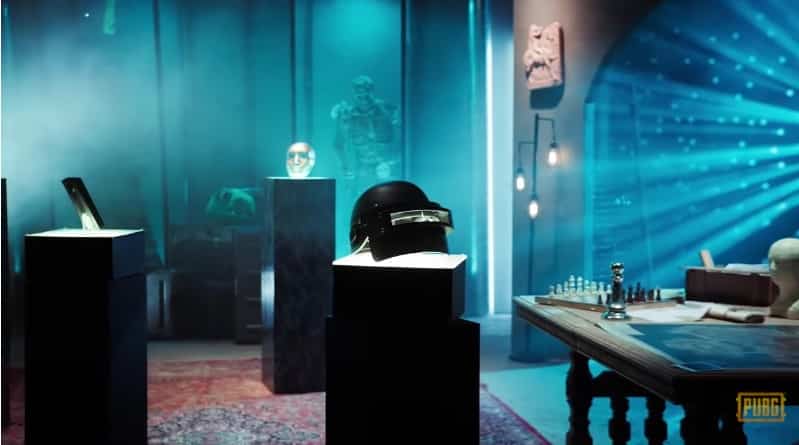 Dibintangi oleh Jonathan Frakes, aktor ternama yang terkenal dalam film Star Trek: The Next Generation, Krafton menjelaskan dalam videonya lebih dalam soal cerita dalam game PUBG.
Video ini berjudul Birth of The Battlegrounds yang sudah dirilis di YouTube selama 17 menit, menjelaskan tentang apa yang sebenarnya terjadi dalam game PUBG.
Kenapa 100 orang diturunkan ke dalam sebuah satu peta besar dan dipaksa untuk bertarung sampai hanya tersisa 1 orang saja yang selamat, semua dijelaskan di dalam video tersebut.
BACA JUGA: Dirumorkan Menjadi Pelatih di SEA Games 2021, Ini Komentar Entruv
Belakangan ini seluruh cerita yang dibuat oleh PUBG membuat sebuah dunia yang disebut PUBG Universe, dimana video-video sebelumnya juga berhubungan.
Pada tanggal 26 Juni 2021 mendatang, akan hadir sebuah film pendek yang dibintangi oleh Don Lee, aktor dari Train to Busan dan The Eternals. Menceritakan cerita dibalik peta baru, Taigo.
Peta yang berlatar belakang di Korea ini akan menjadi latar baru untuk film pendek PUBG selanjutnya, dan menghubungkan cerita di PUBG Universe.
Melihat peta ini adalah peta 8×8 terbaru yang dirilis oleh PUBG semenjak tahun 2018, tentu akan ada banyak sekali penyambutan terhadap map ini nantinya.
Ikuti linimasa RevivaLTV di YouTube, Instagram, Facebook dan Revivalpedia untuk mendapatkan informasi-informasi terbaru seputar esports!
Editor: Rafdi Muhammad