Head of Esports EVOS memberikan jawaban mengenai rumor trial pemain yang belakangan ini sedang ramai, salah satunya adalah Doyok di tim EVOS.

Sudah mendekati bulan Juli 2021, di mana dikabarkan akan diumumkan lock roster untuk MPL ID Season 8 mendatang, maka para tim masih berjuang mencari pemain yang cocok untuk mereka.
Pemain-pemain yang diuji coba termasuk pemain dari tim lain yang ingin mencoba untuk bermain di tim yang berbeda dengan mengikuti trial tersebut tentunya.
Salah satu yang menjadi rumor adalah Doyok yang berasal dari Geek Fam ID, dan berikut pernyataan dari Aldean selaku Head of Esports EVOS.
BACA JUGA: Head Esports EVOS Jelaskan Masa Depan Darkness
Rumor Doyok Trial di EVOS, Aldean Sebut Trial Tidak Pasti!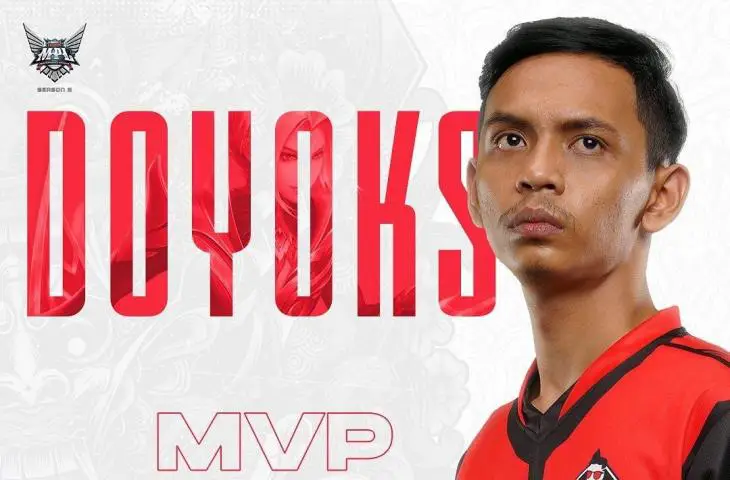 Berdasarkan apa yang dikatakan langsung oleh Aldean dalam live streaming beberapa hari yang lalu di Nimo TV, ia menjelaskan bahwa beberapa pemain yang dirumorkan trial itu wajar.
Seperti Doyok yang dirumorkan sedang melakukan trial di EVOS, wajar saja karena sudah ingin masuk ke Off Season, maka ada banyak pemain yang melakukan trial di banyak tim.
"No comment saya, kalau trial itu wajar lah guys, trial itu kan belum tentu dia confirm di tim tersebut, namanya juga off season kan. Player kan gak menutup kemungkinan untuk trial di tim ini trial di tim itu," jawab Aldean.
BACA JUGA: Perkiraan Tanggal & Diamond yang Dibutuhkan untuk Skin Lancelot M2
Memang penjelasan dari Aldean cukup masuk akal, karena tidak semua pemain yang melakukan trial di tim tersebut akan 100 persen bergabung. Bisa saja mereka tidak mendapatkan kesempatan untuk bermain.
Aldean juga menambahkan, terkadang ada beberapa yang ketikung dengan tim lain, trial di sebuah tim, tetapi pada saat turnamen bermain untuk tim yang lainnya.
BACA JUGA: Inilah Pemain Esports Indonesia dengan Pendapatan Tertinggi per Juni 2021!
Sejauh ini sudah ada banyak sekali pemain-pemain yang dikabarkan sedang melakukan trial dan pastinya tidak hanya Doyok saja. Melalui penjelasan Aldean, bisa saja mereka tidak jadi bermain untuk tim tersebut.
Semua tergantung dari hasil uji coba yang mereka lakukan untuk bisa masuk menjadi roster tim baru nantinya, jadi nantikan terus informasinya lebih lanjut ya sobat RevivaL!
Ikuti linimasa RevivaLTV di YouTube, Instagram, Facebook dan Revivalpedia untuk mendapatkan informasi-informasi terbaru seputar esports!
Editor: Rafdi Muhammad