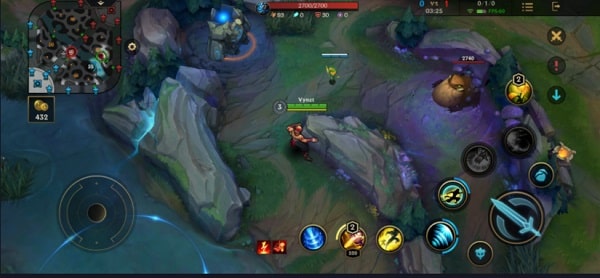 Belakangan ini semenjak bulan Juni 2021, banyak tim Wild Rift Indonesia yang bubar, dan beberapa dari tim tersebut tidak memberikan alasan mereka!
Munculnya game League of Legends: Wild Rift ke dalam Indonesia, tentu ada banyak sekali pecinta game LoL yang beramai-ramai mulai meramaikan game MOBA tersebut.
Game keluaran Riot tersebut pun memancing beberapa tim untuk membangun divisi dalam game ini, tetapi beberapa tidak berlangsung lama, karena beberapa tim berikut ini sudah membubarkan divisi tersebut!
BACA JUGA: Kolaborasi dengan LoL, VALORANT Keluarkan Bundle Sentinels of Light
Tim Wild Rift Indonesia Banyak Bubar, Apa yang Terjadi!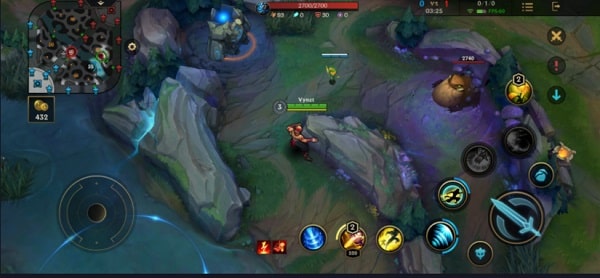 Beberapa waktu ke belakang ini, tepatnya mulai dari awal Juni 2021, banyak tim esports Indonesia yang mulai satu per satu menghilangkan divisi Wild Rift mereka.
Terlihat dari unggahan para tim di sosial media mereka yang mengucapkan selamat tinggal kepada para tim Wild Rift mereka, tanpa menginformasikan apa yang terjadi dengan tim tersebut.
Padahal ada beberapa turnamen yang bisa untuk mereka ikut seperti SEA Icon yang sedang berjalan sekarang ini, dan juga tentu kedepannya akan hadir lebih banyak lagi.
Tim-tim tersebut berasal dari:
Victim Esports
Bigetron Esports
Alter Ego Esports
Morph Team
SES Esports
DG Esports
Monochrome
ONIC Esports
Tim-tim di atas adalah tim-tim yang berpartisipasi dalam beberapa turnamen besar seperti WIld Rift Sea Icon Series. ONIC Esports dan Bigetron Esports adalah tim yang paling baru bubar.
BACA JUGA: Pembaharuan Patch 3.02 VALORANT, Banyak Perbaiki Bug
ONIC mengumumkan pembubaran timnya pada sosial media mereka kemarin malam, dan Bigetron Infinity juga baru saja mengumumkan pembubaran tim Wild Rift mereka.
Sampai saat ini masih belum diketahui apa penyebab bubarnya para tim Wild Rift di Indonesia, semoga saja tim-tim lainnya bisa tetap mempertahankan tim mereka sampai nama mereka besar.
Ikuti linimasa RevivaLTV di YouTube, Instagram, Facebook dan Revivalpedia untuk mendapatkan informasi-informasi terbaru seputar esports.
Editor: Rafdi Muhammad