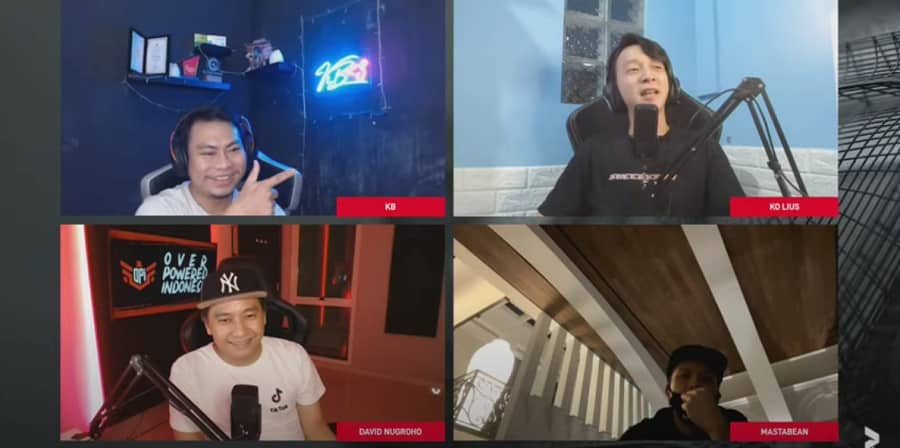 Salah satu tim yang berhasil lolos kualifikasi MDL minggu lalu, PABZ Esports, mengincar KB sebagai salah satu pelatih mereka, dan disebutkan langsung oleh sang owner!
Melihat banyaknya tim baru yang sangat kuat masuk ke dalam turnamen Mobile Legends Indonesia, tentu para pejuang esports kita semakin bertambah dalam kompetitif.
Tanpa disadari, semakin banyak tim-tim komunitas yang ternyata memiliki permainan yang sangat bagus, dan bahkan bisa mengalahkan beberapa tim yang sudah terjun ke kompetitif terlebih dahulu.
Salah satunya adalah PABZ Esports, tim yang dibangun oleh Mastabean ini sudah berhasil lolos ke MDL ID Season 4 bersama OPI Esports, dan rumornya sedang mencari pelatih baru!
BACA JUGA: Somber Resmi Pamit Dari ONIC Esports, Mars Jadi Pengganti?
PABZ Esports Mengincar KB Sebagai Pelatih Baru Mereka!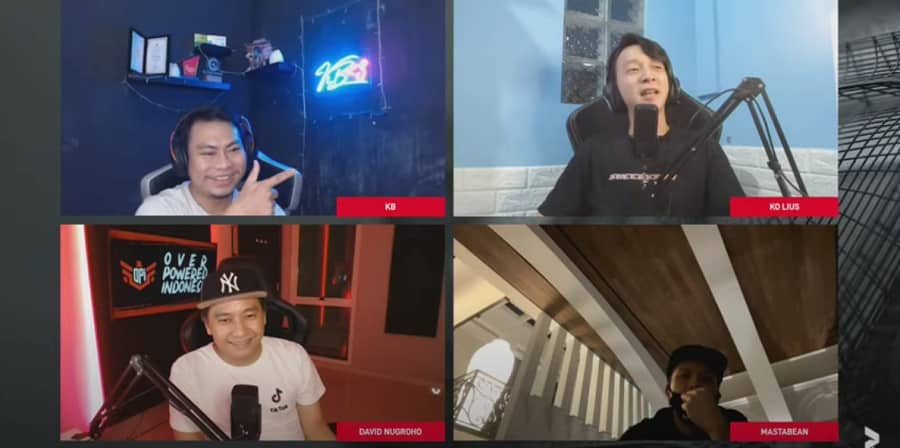 Melalui Planet Esports di YouTube RevivaLTV pada 22 Juli 2021 kemarin, Mastabean masuk sebagai salah satu bintang tamu untuk membahas soal lolosnya tim Pabz ke MDL.
Ko Lius pun menanyakan soal rumor bahwa KB dikabarkan menjadi pelatih di PABZ Esports, dan Masta pun memberikan pendapatnya soal hal tersebut.
Ia mengatakan bahwa tentu setiap tim ingin memiliki anggota-anggota yang bagus dan sempurna, meskipun mereka masih bermain di MDL.
BACA JUGA: EVOS Rekt Sebut Nama Tim Yang "Ngeselin" di MPL!
"Ya tadinya sih coba nge lobi-lobi ya, namanya juga KB siapa sih yang gak mau coachnya bang KB kan. Sosoknya aja udah ada bobot gitu, ya kita selalu cari yang berbobot dong. We always have to find the person yang paling bagus gitu.
Ngapain kita ambil second tier atau apa-apa meskipun kita masih di MDL ya. Di PABZ ini kita maunya semuanya tuh organik ya, kita mau buktiin dulu di MDL baru ke MPL. Tapi di MDL kita langsung cari sosok yang utama dong, biarpun kita di MDL kalian-kalian semua lah (KB & Ko Lius) jadi target lah," ujar Masta.
BACA JUGA: Hero Non-META yang Pernah Digunakan Lemon Selama MPL ID!
Ko Lius pun menambahkan bahwa memang KB pernah mengatakan bahwa ia ingin kembali melakukan coaching, seperti yang diketahui KB pernah menjadi salah satu pelatih tertutup di Victim Esports.
Ikuti linimasa RevivaLTV di YouTube, Instagram, Facebook dan Revivalpedia untuk mendapatkan informasi-informasi terbaru seputar esports.
Editor: Rafdi Muhammad