Inilah beberapa momen taunting di dalam sejarah esports yang pernah terjadi sejauh ini oleh beberapa pemain profesional di beberapa divisi esports!
Belakangan ini sedang ramai kasus taunting yang sempat dilakukan oleh salah satu tim PUBG Mobile luar dengan tim PUBG Mobile Indonesia. Dan nyatanya tidak hanya dalam PUBG Mobile.
Dalam divisi esports lain pun, ada banyak sekali momen taunting yang bisa kita lihat, di mana memang taunting dilakukan untuk mengurangi mental lawan, tetapi terkadang juga memancing emosi pemain untuk keluar.
BACA JUGA: Inilah Para MVP Regular Season & Final Dalam Sejarah MPL!
5 Momen Taunting Dalam Sejarah Esports!
Dota 2 – Dendi Joget di Depan Puppey
Dalam pertandingan di TI3, ada sebuah momen dalam All-Star International yang menggabungkan beberapa pemain profesional dari tim-tim besar untuk bermain bersama.
Puppey dan Dendi yang bermain untuk NaVi Esports pada saat itu pun dibagi menjadi tim yang berbeda dan pada akhirnya mereka menjadi lawan dalam turnamen All-Stars tersebut.
Dendi yang berhasil melakukan hook kepada Puppey dan membunuhnya, langsung melakukan pause di dalam game dan berjalan ke depan Puppey sambil berdansa Gangnam Style.
League of Legends – Doublelift Recall
Bagi para penggemar esports League of Legends, pastinya mengenal dengan salah satu pemain Team Liquid, Doublelift. Ia terkenal karena perilakunya dalam esports ini.
Doublelift selalu memandang rendah para musuh-musuhnya, dan oleh karena itu banyak momen BM dan taunting darinya, salah satunya ada pada LCS Spring Split 2019.
Dengan menggunakan hero Vayne, sendiri di Tower musuh, ia melakukan recall di depan base musuhnya, lalu menghancurkan tower mereka dengan sangat mudah.
Bahkan ia dalam wawancara sempat memberikan sebuah perkataan yang mengatakan bahwa semua pemain di mata dia itu sangat rendah, waw banget ya pemain ini sobat RevivaL!
BACA JUGA: Inilah 5 Fakta Menarik Hasil Kualifikasi Regional TI10!
PUBG Mobile – Zuxxy Taunting Seluruh Pemain PMPL Indonesia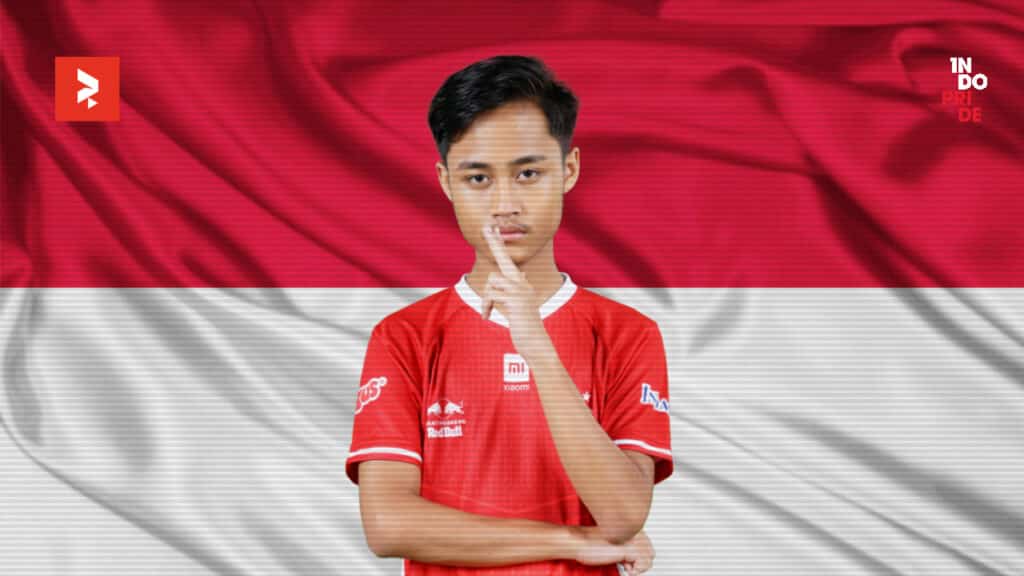 Momen paling diingat oleh para penggemar PUBG Mobile Indonesia ada pada tim Bigetron Red Aliens, saat Zuxxy, salah satu pemain mereka diwawancarai setelah mendapatkan 3 WWCD.
Zuxxy memberikan pesan yang sampai sekarang masih tidak akan terlepas dari para fans, "Kalau ketemu kita kabur aja, nanti too soon" ujarnya saat di wawancara.
Dan taunting itu pun membuahkan hasil karena mereka berhasil memenangkan turnamen tersebut dengan menduduki peringkat paling atas dalam klasemen.
Mobile Legends – RRQ Berbaris dan Memutari Tower Musuh
Salah satu tim terkuat dari Indonesia, RRQ Hoshi, melakukan taunting yang sangat memorable bagi para penggemarnya saat melawan Alter Ego di MPL ID Season 7 kemarin.
Mereka melakukan taunting sampai 2x berturut-turut, di mana yang pertama mereka berbaris dan melakukan recall secara bersamaan, bahkan juga sempat memutari tower utama musuh sebelum dihabisi.
BACA JUGA: Natz & Tehbotol Ingin Bigetron Lolos Week 3 Daripada BOOM
Tekken 7 – PokChop Raja Taunting
Tidak hanya dalam game MOBA dan FPS saja, dalam game Fighting terkenal sepanjang sejarah ini memiliki banyak sekali taunting di dalam game maupun di luar game.
Salah satu raja taunting yang terkenal adalah PokChop, pemain yang menggunakan hero Josie di Tekken 7 ini sangat sering menurunkan mental lawannya ketika bermain, bahkan sebelum bermain.
Berikut di bawah ini adalah momen taunting paling terkenalnya dalam sejarah Tekken melawan Real Law pada FT5 Exhibition!
Nah itulah beberapa momen taunting dalam esports sejauh ini sobat RevivaL, apakah kalian memiliki versi yang lain?
Ikuti linimasa RevivaLTV di YouTube, Instagram, Facebook dan Revivalpedia untuk mendapatkan informasi-informasi terbaru seputar esports.