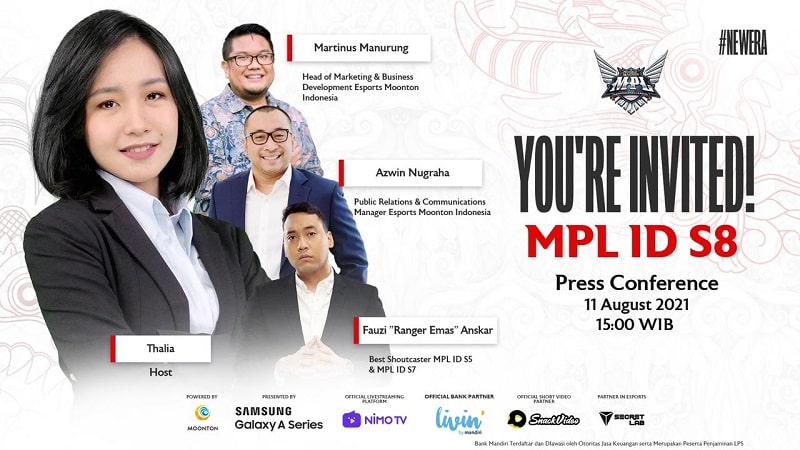 Moonton Indonesia mengungkapkan keinginan mereka untuk menambah slot tim yang akan tampil di MPL ID Season 9 yang akan datang.
Semenjak MPL ID menjadi franchise league hanya ada 8 tim yang berpartisipasi di dalamnya. 8 tim tersebut juga adalah tim-tim Esports yang terbilang besar di Indonesia.
Penambahan jumlah tim sudah jadi bahan obrolan tiap musim. Tentunya hal itu dipicu dari kebosanan para penonton melihat tim yang bertanding di tiap musimnya selalu sama.
Awalnya diperkirakan akan ada tim-tim baru seperti GPX, Siren, atau Dewa di MPL Season 8 yang sebentar lagi akan dimulai, namun yang terjadi hanyalah Rebellion Genflix yang mengisi tempat Genflix Aerowolf.
Sudah berjalan selama 4 musim, Moonton dianggap tak mau berinovasi seperti menambahkan jumlah tim dan tim baru ke MPL ID. Namun lewat konferensi pers yang baru mereka adakan kemarin, mereka membantah hal tersebut.
BACA JUGA: KB Jelaskan Perbedaan Gamers dan Pro Player, Apa Bedanya?
Moonton Ingin Tambah Slot di MPL ID Season 9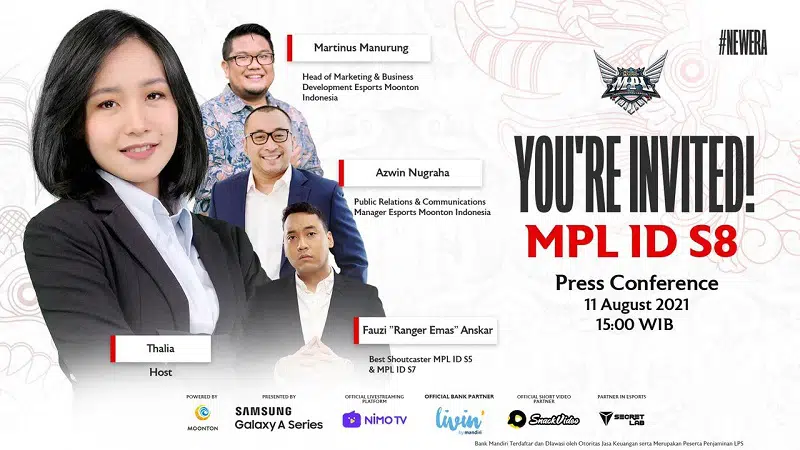 Wakil dari Moonton yaitu Martinus Manurung selaku Head of Marketing and Business Development Esports Moonton menjelaskan kalau sebenarnya Moonton selalu ingin menambah jumlah tim yang berpartisipasi di MPL.
Moonton sebenarnya selalu terbuka akan hal tersebut, Moonton juga mengaku akan selalu menerima pengajuan dari tim manapun yang ingin masuk ke dalam MPL.
BACA JUGA: Moonton Sebut Alasan Menerima Rebellion Genflix Masuk MPL ID Season 8!
Namun sebelum bergabung ke dalam MPL tentunya tim tersebut akan dilihat terlebih dahulu oleh Moonton, tim tersebut diharuskan memenuhi syarat-syarat yang dibuat Moonton terlebih dahulu.
"Itu (penambahan slot) memang sesuatu hal kita inginkan sih. Pada dasarnya kita sangat terbuka untuk menerima pengajuan dari berbagai tim. Sekali lagi ini ada proses intensif dari sisi review, evaluasi dan melihat track record dan history tim tersebut", ungkap Martinus mewakili Moonton.
BACA JUGA: MPL ID Season 8 Usung Tema "New Era", Ini Alasannya
Melihat dari MPL yang masih diikuti oleh hanya 8 tim saja, nampaknya masih belum ada tim yang bisa memenuhi syarat Moonton untuk menambah jumlah tim baru selain Rebellion Genflix yang menggantikan Genflix Aerowolf.
Ikuti linimasa RevivaLTV di YouTube, Instagram, Facebook dan Revivalpedia untuk mendapatkan informasi-informasi terbaru seputar esports.
Editor: Rafdi Muhammad