Salah satu pemain profesional VALORANT asal Indonesia berhasil menjadi pemain Jett terbaik di dunia mengalahkan Tenz!
Baru-baru ini The Esports Writer membuat sebuah perhitungan rata-rata kill dari setiap ronde untuk pemain agent Jett yang lolos ke VCT Masters Berlin. Tidak di sangka-sangka pemain Jett terbaik dalam 60 hari terakhir adalah pemain ini.
Seperti yang kita tahu, Jett adalah agent tipikal Duelist yang hampir selalu dimainkan dalam scene kompetitif VALORANT. Agent yang mengandalkan kecepatan dan akurasi pemain ini dapat dengan mudah merusak pertahanan musuh yang sedang di bangun.
Tak jarang agent ini di kombinasikan dengan Operator dan membuat lawan menjadi ketar-ketir menghadapinya. Mempunyai skill dash yang bisa kabur dari incaran musuh ataupun mengejar musuh secara cepat membuat Jett hampir selalu menjadi pilihan utama.
Bukan hanya itu saja, tak jarang agent ini digunakan oleh carry setiap tim dan membuat agent ini menjadi spesial. Mobilitas yang tinggilah yang membuat Jett digemari para penggemar game VALORANT.
Kalahkan Tenz, F0rsakeN Jadi Pemain Jett Terbaik di Dunia
Dilansir dari The Esports Writer, Jason 'f0rsakeN' Susanto pemain asal Indonesia ini adalah pemain dengan rating terbaik dalam 60 hari terakhir. F0rsakeN berhasil mendapatkan rating 1.09 yang berarti dirinya berhasil membunuh 1 orang dari semua ronde yang ia mainkan di 60 hari terakhir.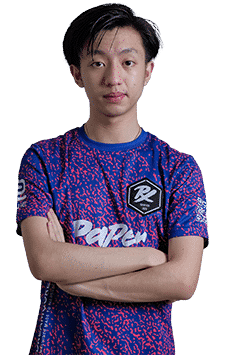 Selain itu, TenZ sang MVP VCT Masters Reykjavik berada diurutan ke 7 dengan rating 0.88 saja. Hal ini adalah salah satu pembuktian dari f0rsakeN bahwa dirinya lebih baik dari TenZ untuk rating penggunaan agent Jett.
BACA JUGA: Ulang Tahun ke-4, Free Fire Masuk Guinness World Records
Rating ini juga menambah penasaran semua penggemar VALORANT di dunia. Bagaimana tidak 16 dari seluruh dunia akan bertanding untuk memperebutkan juara VCT Master berlin.
Selain itu tim yang juara di VCT Masters Berlin nanti akan mendapatkan slot pertama ke babak VALORANT Champions bulan Desember mendatang.
Ikuti linimasa RevivaLTV di YouTube, Instagram, Facebook dan Revivalpedia untuk mendapatkan informasi-informasi terbaru seputar esports.
Editor: Rafdi Muhammad