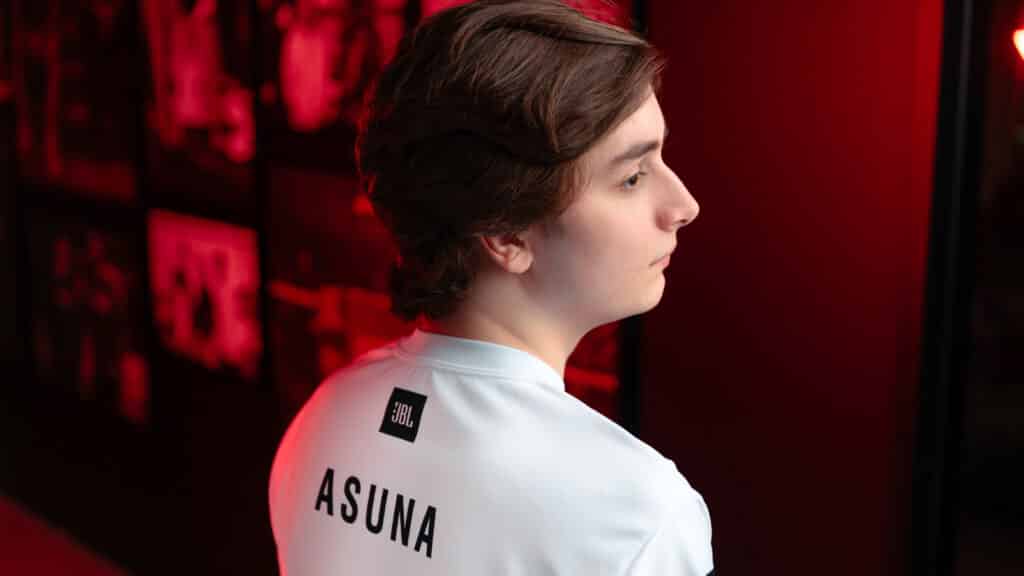 Peter "Asuna" Mazuryk dari 100 Thieves membagikan settingan pribadinya untuk pengaturan VALORANT dalam game-nya. Asuna membagikan ini lewat video YouTube yang ia buat seperti crosshair custom, pengaturan PC an pengaturan monitor selama bermain di kompetisi profesional.
Asuna adalah pemain Pro berumur 18 tahun yang awal karirnya dimulai dari CS:GO. Pengaturan ini pun dia adaptasikan dari game CS:GO ke VALORANT agar mendapatkan pengaturan yang paling cocok untuknya.
Pengaturan yang dia buat berfokus pada peningkatan kinerja PC untuk mendapatkan FPS (frame per detik) terbaik saat bermain VALORANT. Dengan pengaturan ini pula iya kerap mendapatkan momen clutch untuk kemenangan 100 Thieves.
Settingan Game VALORANT Asuna
General – Accessibility
Enemy Highlight Color: Yellow (Deuteranopia).
Settingan Mouse
Sensitivity: Aim 0.295
Scoped Sensivity Multipler 1
DPI: 1,400
Map Settings
Rotate: Fixed
Fixed Orientation: Always the Same
Keep Player Centered: off
Minimap Size: 1.092
Minimap Zoom: 0.9
Minimap Vision Cones: On
Show Map Region Names: Always
Other
First Person Handedness: Right
Show Corpses: On
Show Blood: Off
Network Buffering: Minimum
Show Bullet Tracers: On
Crosshair
Crosshair Color: White
Outlines; On
Outline Opacity: 1
Outline Thickness: 1
Center Dot: off
Inner Lines: On 1/4/2/2
Outer Lines: On 1/3/0/40
Outer Line Opacity: 1
All Movement Error: off
Al Firing Error: off
Video Settings
Resolution 1920×1080 (16:9)
Max FPS Always: 300
NVIDIA Reflex Low Latency: On + Boost
Graphics Quality Settings
Multithreaded Rendering: On
Material Quality: Low
Texture Quality: Low
Detail Quality: Low
UI Quality: Low
Vignette: On
VSync: Off
Anti Aliasing: None
Anisotropic Filtering: 1x
Improve Clarity: Off
Experimental Sharpening: Off
Bloom: Off
Distortion: Off
Cast Shadows: Off
Settingan PC & Monitor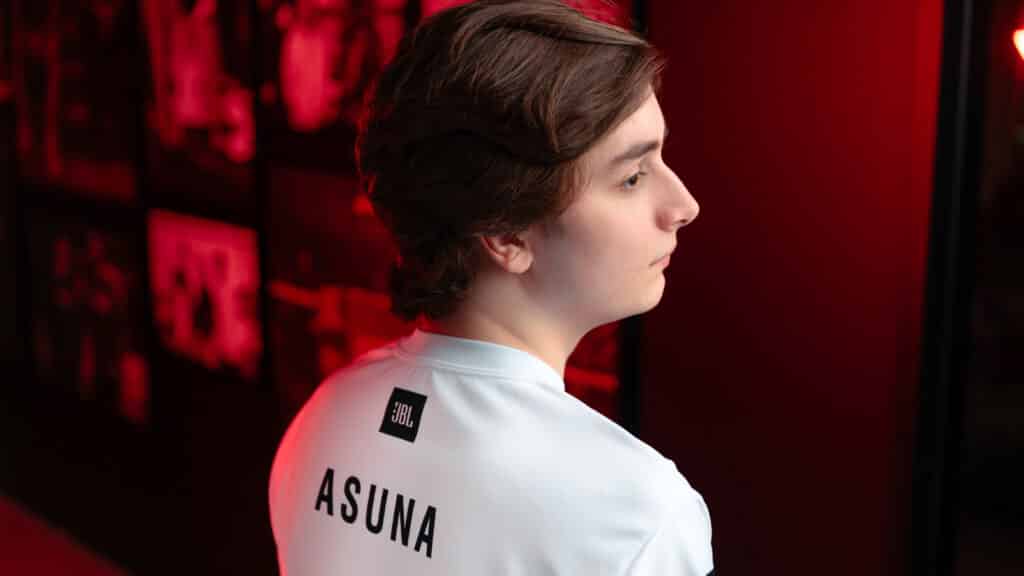 NVIDIA 3D settings
Buka NVDIA Control Panel.
Pilih 'adjust image settings' dengan pratinjau dan gunakan pengaturan 'advance 3D image' dan pilih performance instead of quality.
Pilih manage 3d settings dan matikan mode latensi rendah.
Pastikan mode manajemen daya aktif, pilih kinerja maksimal.
Dibawah 'change resolution' dan pastikan kalian bermain dengan maksimal FPS anda.
Monitor settings (240Hz)
DYAC: Off
Brightness: 87
Black Equalizer: 0
Color Vibrance: 10
Lower Blue Light: 0
Gamma: 3
Color Temperature: Normal
Contrast: 50
Sharpness: 5
AMA: High
Asuna mengatakan bahwa, "saya tidak benar-benar mengubah sama sekali, jadi ini harus di perbaharui untuk sebagian besar karir saya." Dia tidak banyak mengubah settingan VALORANT, PC dan Monitor miliknya dan bahkan lebih banyak memakai settingan awal yang diberikan VALORANT.
"Kecuali sesuatu yang drastis terjadi dan saya mulai tampil buruk, maka saya mungkin akan mencoba hal-hal lainnya. Ini akan menjadi pengaturan saya, jadi kalian tidak perlu kawatir saya mengubah apapun," tambah Asuna.
BACA JUGA: VALORANT Resmi di Tiongkok dan Bergabung di VCT?
Ikuti linimasa RevivaLTV di YouTube, Instagram, Facebook dan Revivalpedia untuk mendapatkan informasi-informasi terbaru seputar esports.