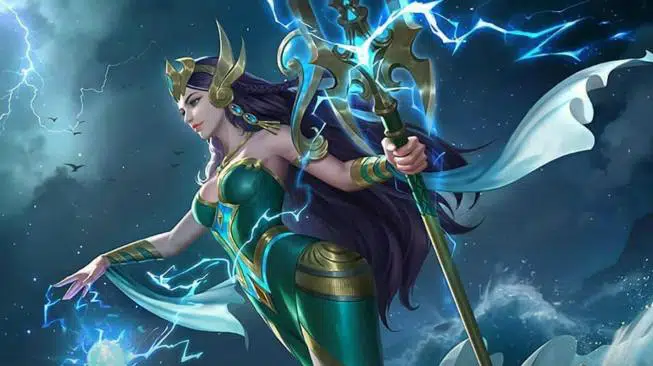 Inilah beberapa tips and trick dari salah satu pemain Kadita terkenal, yaitu Aura God1va, yang sudah dikenal oleh banyak netizen Mobile Legends.
Aura Fire lagi-lagi memperlihatkan performa mereka dengan kemenangan di week 4 day 1 dengan performa mereka yang sangat maksimal, sampai bisa menyusul EVOS Legends di papan klasemen.
Sebagai salah satu tim yang dipandang lemah pada MPL ID Season 7 kemarin, tentu saja naiknya performa Aura sekarang ini mengejutkan bagi beberapa netizen MPL.
God1va merupakan salah satu pemain yang terpandang di Aura Fire dengan hero signaturnya Kadita, penasaran kah kalian bagaimana bisa bermain God1va seperti dirinya?
BACA JUGA: Prize Pool M3 World Championship, Naik Dua Kali Lipat!
Tips dan Trick Kadita Ala God1va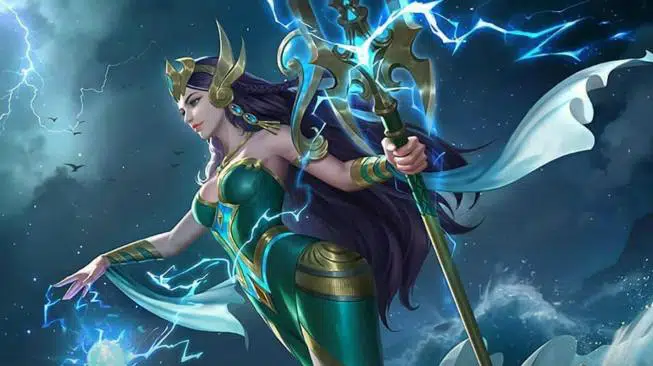 Melalui wawancara rekan media dengan God1va setelah memenangkan pertandingan melawan Geek Fam, pemain Kadita tersebut memberikan beberapa tips untuk bermain Kadita.
God1va mengatakan bahwa untuk bisam menggunakan sebuah hero sampai bisa, kalian hanya perlu menggunakannya terus menerus sampai terbiasa dengan hero tersebut.
Pastikan bahwa kalian membaca dengan jelas skill dari hero tersebut, sehingga kalian paham kemampuan dari Kadita atau hero lain itu seperti apa saja.
"Bagusnya coba coba aja sih, kayak kan gua pakenya petrify kan, rata-rata ada juga yang main execute, lebih dicoba lagi sih sama dibaca penggunaan skill. Di spam terus aja sih, kalau gak ada partyan paksain aja main solo," jelas God1va kepada RevivaLTV.
BACA JUGA: Menurut Ranger Emas, Ini Tujuan Luminaire Kembali ke EVOS MPL Season 8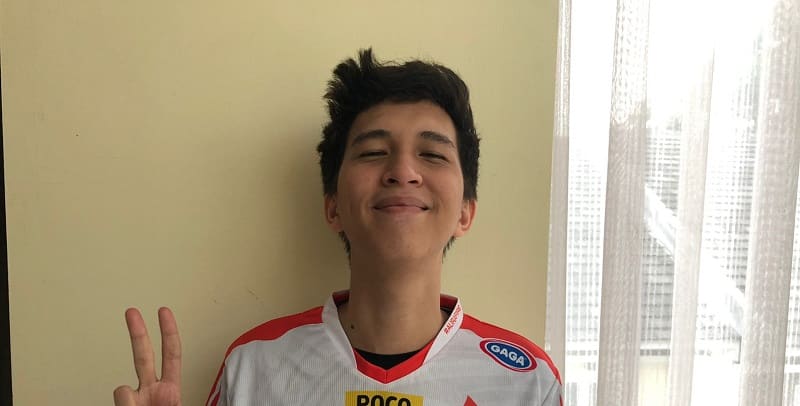 Tanker Aura Fire ini juga menambahkan bahwa salah satu item wajib yang harus dibeli saat menggunakan Kadita adalah Clock of Destiny yang bisa menambah magic damage dan juga HP kalian.
Wajar jika kalian melihat Kadita yang digunakan oleh tanker Aura Fire ini sangat kuat dan tebal, karena memang pemilihan item nya pun cukup berbeda dengan pemain Kadita pada umumnya.
Secara garis besar, tidak hanya God1va saja yang sudah terpandang dalam tim Aura Fire sekarang, masih ada beberapa pemain seperti Qeira, Variety, dan juga rekan-rekan lainnya.
BACA JUGA: Xin Bocorkan Harga Transfernya Untuk Lepas Dari RRQ
Bagi kalian yang tidak memiliki kuota untuk menonton turnamen MPL ID Season 8, atau memiliki kendala sinyal yang jelek sehingga mengganggu jalannya turnamen, kalian bisa masuk ke RevivaLTV Livescore, untuk memantau hasil pertandingan yang sedang berjalan.
Ikuti linimasa RevivaLTV di YouTube, Instagram, Facebook dan Revivalpedia untuk mendapatkan informasi-informasi terbaru seputar esports.