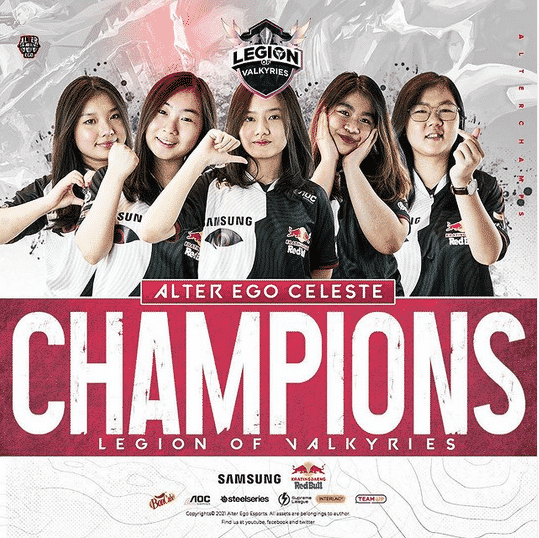 Alter Ego Celeste kembali mengharumkan nama Indonesia di scene kompetitif VALORANT Asia Tenggara, setelah sebelumnya memenangkan turnamen FSL Open #3 kali ini mereka berhasil menjuarai Legion of Valkyries (LOV).
Seperti turnamen-turnamen sebelumnya yang mereka mainkan, pada turnamen ini Alter Ego Celeste tidak kehilangan 1 map pun. Mereka berhasil mengalahkan lawan-lawan mereka tanpa kalah.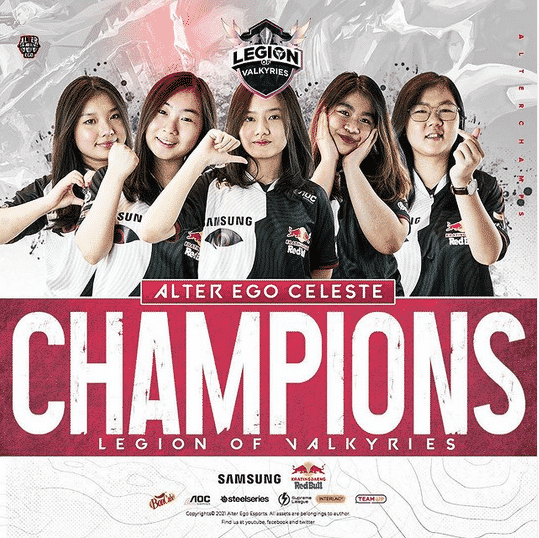 Hasil ini menambah rentetan kemenangan Alter Ego Celeste sejauh ini dan belum pernah kalah 1 map pun dari tim manapun di Asia. Bisa dibilang mereka adalah tim perempuan terkuat di Asia untuk saat ini.
BACA JUGA: BOOM Meow Sebagai Pelatih VALORANT, Siapakah Dia ?
Perjalanan Alter Ego Celeste Hingga Menjadi Juara LOV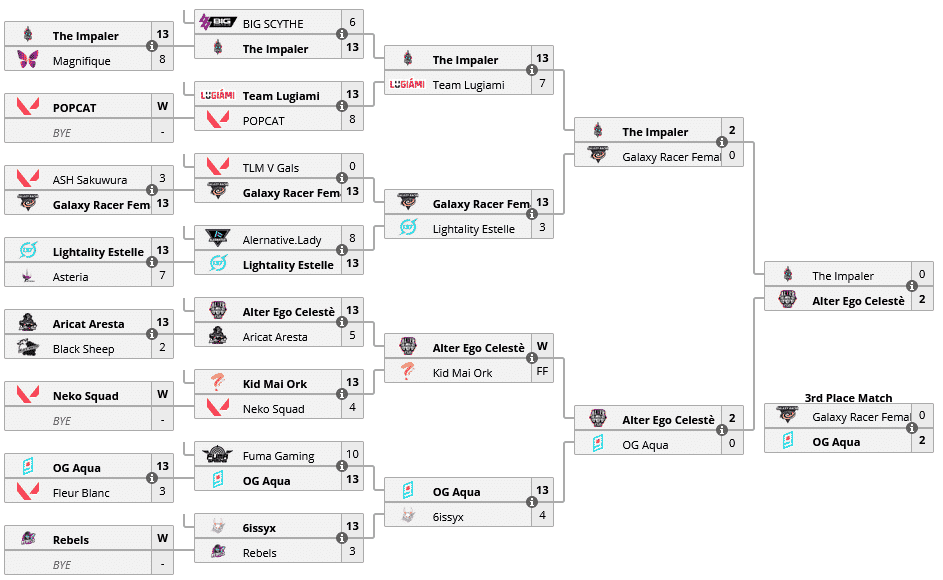 Turnamen yang berisikan 21 tim terkuat dari setiap negara ini mempertemukan Alter Ego Celeste dengan beberapa lawan-lawan yang kuat. Selain Alter Ego Celeste ada 1 tim Indonesia lainnya yaitu Big Scythe.
Diawal Alter Ego Celeste bertemu dengan tim asal Thailand, Aricat Aresta. Mereka mampu mengalahkan Aricat Aresta dengan skor telak 13-5 dan melaju ke babak selanjutnya.
Selanjutnya mereka bertemu tim asal Thailand Kid Mai Ork yang beberapa kali menjadi musuh bebuyutan mereka di turnamen Asia Tenggara. Namun, Kid Mai Ork FF(forfeit) pada pertandingan ini dan Alter Ego melaju ke babak selanjutnya.
Di babak semifinal yang memainkan sistem best-of-three, mereka bertemu lawan kuat yaitu Oasis Gaming Aqua. Namun, Alter Ego berhasil mengalahkan Oasis Gaming dengan skor 2-0 dan melaju ke babak grand final.
BACA JUGA : Tanggapi Bupati Mukomuko, Menkominfo Pertimbangkan Blokir Game Online
Dibabak fial mereka dipertemukan dengan tim asala Singapura, The Impaler. Alter Ego Celeste berhasil mengalahkan The Impaler dengan mudah dan menang 2-0.
Hasil ini menjadi gelar juara kelima sejak Margeux dkk bergabung dengan Alter Ego. Tentunya kita berharap Alter Ego bisa konsisten dengan hasil ini ya sobat RevivaL.
Ikuti linimasa RevivaLTV di YouTube, Instagram, Facebook dan Revivalpedia untuk mendapatkan informasi-informasi terbaru seputar esports.
Editor: Rafdi Muhammad