Kolaborasi untuk game Mobile Legends kembali melahirkan sebuah rumor dengan sebuah serial anime yang terkenal yaitu, Saint Seiya, penasaran bukan?
Belakangan ini untuk bisa menarik perhatian banyak pemain di luar sana, dibutuhkan kerja sama yang sangat baik dengan pihak lain yang bisa menambah pemain-pemain baru.
Mobile Legends merupakan salah satu game yang belakangan ini melakukan banyak kolaborasi dengan pihak lain, seperti King of Fighters, Star Wars, dan bahkan dirumorkan akan hadir skin Transformers. Berikut kolaborasi selanjutnya!
BACA JUGA: Banyak Pemain Menolak Main, Head of Esports EVOS Beri Masukan Untuk Moonton
Saint Seiya Dikabarkan Menjadi Kolaborasi Mobile Legends Selanjutnya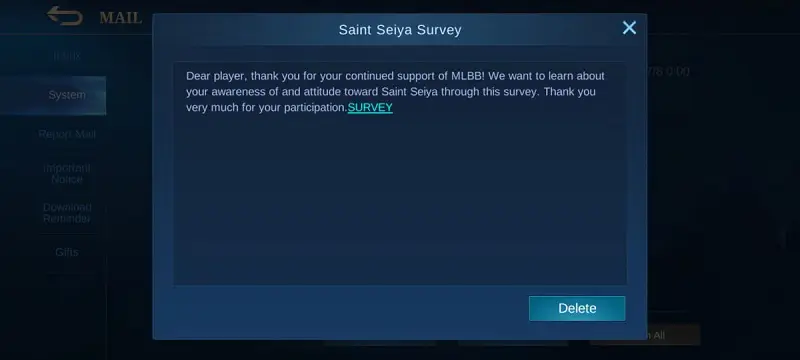 Salah satu anime yang terkenal pada tahun 2000-an, dirumorkan menjadi kolaborasi selanjutnya. Biasanya karakter kolaborasi ini akan menjadi sebuah skin dari karakter di MLBB nanti.
Mungkin beberapa pemain masih mengharapkan adanya karakter kolaborasi yang dapat digunakan di dalam game, dan bukan hanya sekedar skin saja.
Bukti kuat pun muncul menandakan bahwa kolaborasi ini mungkin akan benar terjadi, melihat pihak Moonton yang telah menyebarkan survei terhadap salah satu serial anime ini.
BACA JUGA: Manajer ONIC Bocorkan Bulan Dimulainya MPL Season 8
Bagi para anak tahun 2000-an, pastinya mengetahui Saint Seiya lebih baik, dengan pakaian prajurit mereka yang sangat khas, dan juga kekuatan dengan animasi yang keren, tentu bisa menjadi skin yang mantap.
Saint Seiya adalah anime yang menceritakan sekelompok prajurit dengan kekuatan rasi bintang, memunculkan banyak sekali rasi-rasi bintang yang dijadikan sebuah kekuatan.
BACA JUGA: RRQ Lemon Jelaskan Awal Mula Dijuluki "Dewa Mobile Legends"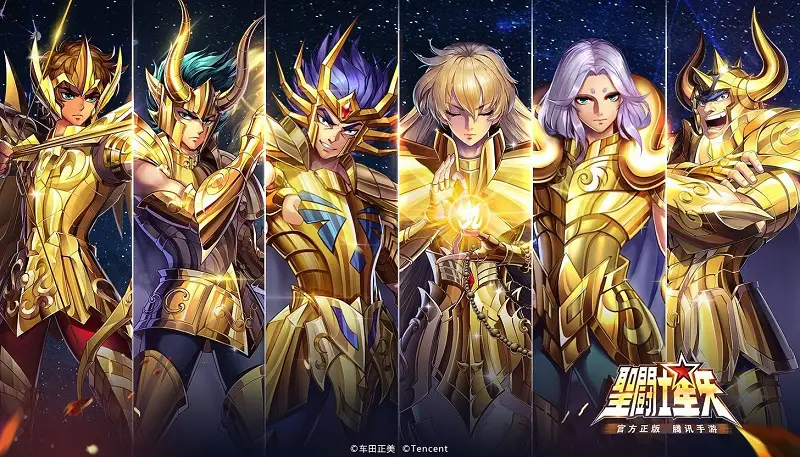 Jika disamakan dengan skin di dalam MLBB, hampir sama dengan skin zodiac, dan bisa saja skin kolaborasi nanti menjadi skin zodiac versi kedua nih sobat RevivaL.
Nah, bagi kalian yang merupakan penggemar Saint Seiya dan juga bermain Mobile Legends, ayo isi surveynya dan beri jawaban kepada Moonton agar skin ini bisa resmi dirilis nantinya!
Ikuti linimasa RevivaLTV di YouTube, Instagram, Facebook dan Revivalpedia untuk mendapatkan informasi-informasi terbaru seputar esports!
Editor: Rafdi Muhammad