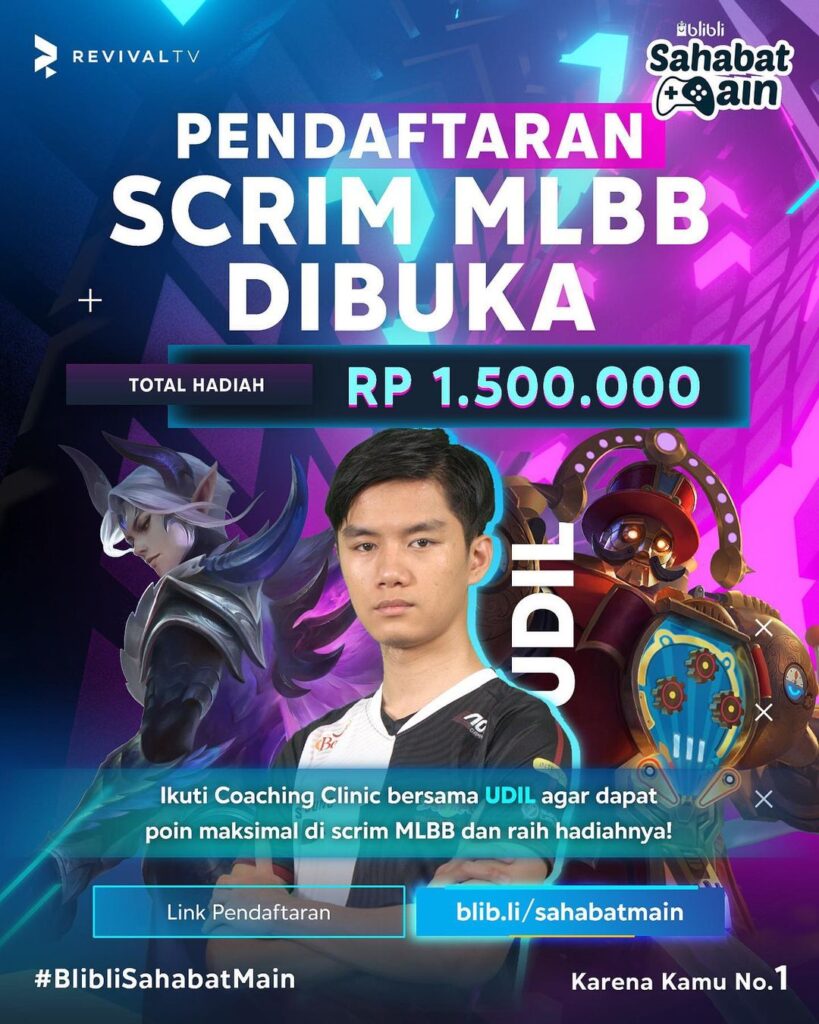 Halo Sahabat Main, Blibli Sahabat Main hadir kembali nih di bulan Juli 2021 ini? Kamu sudah tidak sabar ingin ikutan kan? Nah admin kali ini akan bagikan info selengkapnya di artikel ini ya, jadi simak baik-baik Sahabat Main.
Memasuki bulan Juli 2021 kamu dapat mengikuti scrim Mobile Legends Bang Bang berhadiah dari Blibli Sahabat Main. Total hadiah sebesar 1,5 juta rupiah sudah disiapkan untuk kamu sang juara lho. Untuk informasi pendaftaran scrim mulai dibuka 10 Juli 2021, jadi tunggu apa lagi? Segera daftarkan tim kamu ya. Perlu diingat bahwa pendaftaran scrim ini gratis ya Sahabat Main.
Ayo segera mulai latihan bersama temanmu dan daftarkan tim kamu di scrim berhadiah ini tentunya.
Coaching Clinic Spesial Mobile Legends Bang Bang Bulan Juli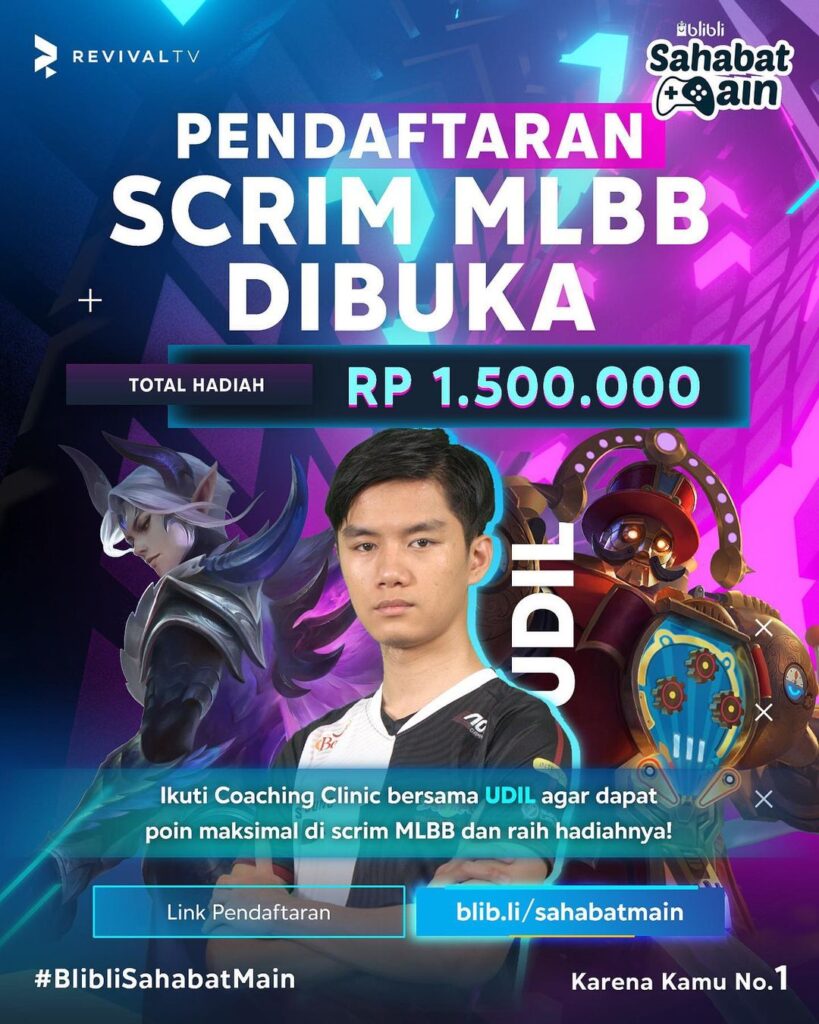 Sesi Coaching Clinic akan hadir lagi di bulan Juli ini lho. Nah kali ini Sahabat Main akan hadir dengan sesi Coaching Clinic spesial Mobile Legends Bang Bang. Ingin belajar jadi pemain profesional Mobile Legends Bang Bang bersama ahlinya? Langsung saja daftarkan diri kamu dan ajak teman kamu untuk ikutan ya.
Blibli Sahabat Main juga akan ada banyak penawaran voucher diskon gratis di bulan Juli ini. Cara dapetinnya gampang banget, kamu hanya perlu mendaftar dan bergabung di discord sebagai member Blibli Sahabat Main aja.
Blibli Sahabat Main Punya Banyak Voucher Diskon Khusus Produk Gaming dan Toys di Bulan Juli 2021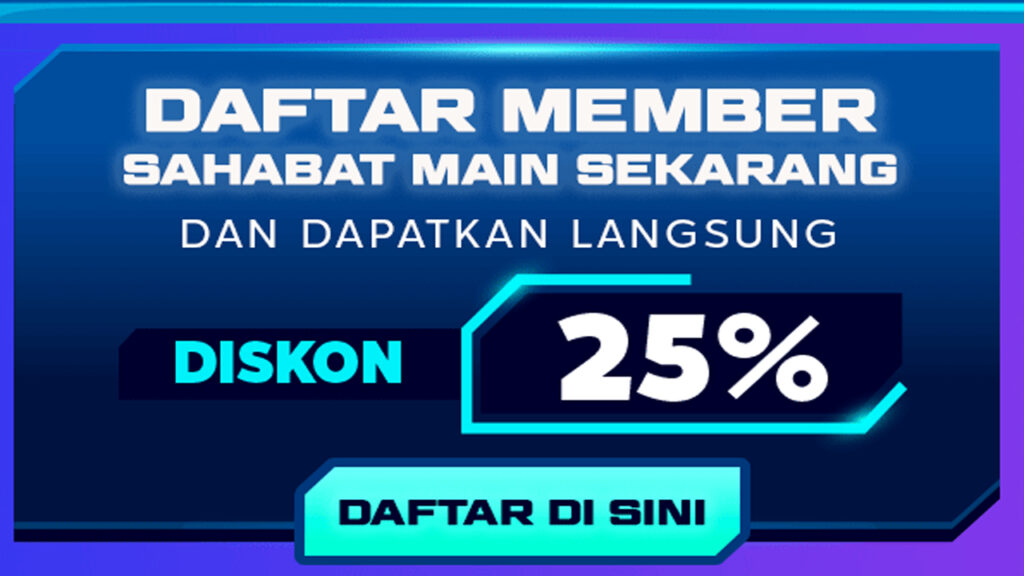 Ingin belanja produk gaming dan toys paling murah? Ya pastinya Blibli.com tempatnya terbaiknya. Sahabat Main di bulan ini kamu juga akan mendapat berbagai rekomendasi menarik nih dari para KOL kita pastinya. Jadi semakin mudah ya belanja di Blibli.com.
Pada bulan Juli 2021 ini juga akan banyak konten seru hanya di Channel YouTube Blibli.com. Jadi jangan lupa saksikan ya Sahabat Main!
Jadwal Lengkap Event Blibli Sahabat Main di Bulan Juli 2021:
Coaching Clinic "Mobile Legends Bang Bang" with Udil (16 Juli 2021, Pukul 19.00-19.30 WIB Live on Discord Blibli Sahabat Main)
Collectoys with Reza Alexandre (nantikan di channel YouTube Blibli)
Spesial Board Game Content (TBD)
Scrim Mobile Legends Bang Bang (pendaftaran dibuka mulai 10 Juli 2021)
Bagaimana seru banget kan event Blibli Sahabat Main di bulan Juli 2021? Jangan lupa ajak kawan-kawan kamu juga ya untuk ikutan berbagai event di Blibli Sahabat Main! Simak informasi selengkapnya event Blibli Sahabat Main di bulan Juli 2021 dengan cara gabung discord melalui link berikut blib.li/sahabatmain.
BACA JUGA: KB Ungkap Tujuan Gunakan Hero Non-Jungle untuk Jungler
Sahabat Main hari gini masih bingung mau belanja produk gaming dan toys paling hemat dimana? Tentunya di Blibli.com dong, soalnya ada banyak voucher diskon gratis hanya dengan gabung discord Blibli Sahabat Main melalui blib.li/sahabatmain. Dapatkan diskon 25% untuk setiap pembelian gaming dan toys di Blibli.com. Tunggu apa lagi? ayo segera cek berbagai produk gaming keren dan berkualitas hanya di Blibli.com.
Ikuti linimasa RevivaLTV di YouTube, Instagram, Facebook dan Revivalpedia untuk mendapatkan informasi-informasi terbaru seputar esports.