Salah satu pemain Dota 2, MoonMeander, menceritakan bagaimana ia tidak mendapatkan slot untuk Beyond The Summit 12, bersama dengan kasus EternalEnvy!
MoonMeadner akan bermain untuk tim Fighting Pandas pada turnamen tersebut, dan ia sudah on point untuk mengikuti turnamen yang lumayan besar itu dengan timnya.
Melihat tim mereka adalah salah satu tim terkuat di North America bersama dengan Evil Geniuses, tentu mental mereka sudah sangat matang mengikuti BTS kali ini.
Sayangnya slot untuk menjadi invited team sudah kosong, dan salah satu pemain mereka memutuskan kontrak dalam waktu yang dekat!
BACA JUGA: Inilah 5 Fakta Menarik Hasil Kualifikasi Regional TI10!
Cerita Dibalik EternalEnvy Meninggalkan Tim MoonMeander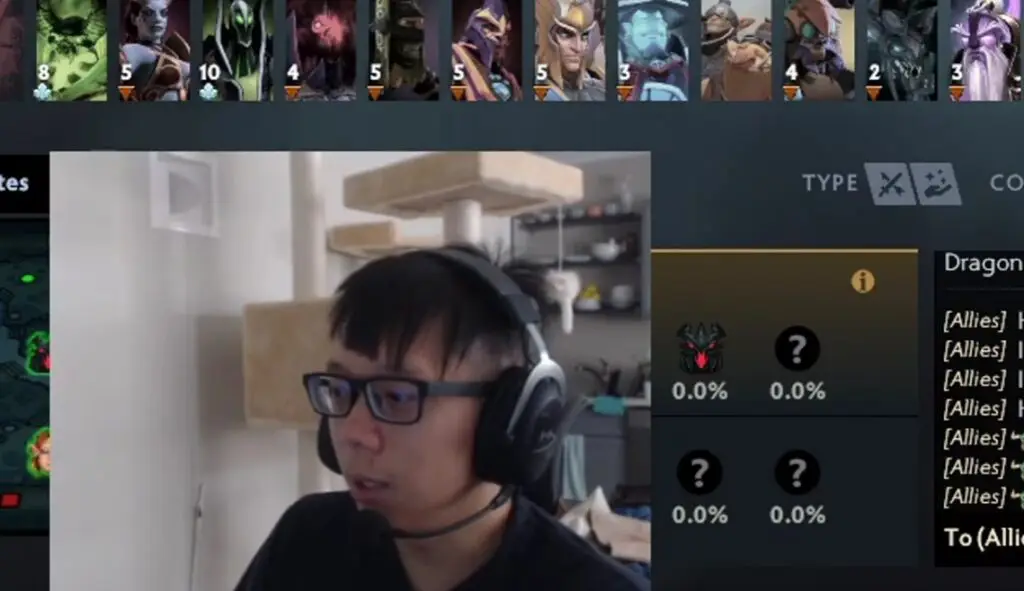 Melalui live streaming sang pemain di Twitch, ia bercerita bagaimana EE meninggalkan dirinya satu hari sebelum CR4ZY melakukan tanda tangan kontrak dengan timnya.
EternalEnvy berpindah dari tim Fighting Pandas menuju tim Cloud9 untuk BTS kali ini, dan berikut cerita yang diberikan melalui Twitch MoonMeander.
"Satu hari sebelum kami (Fighting Pandas) tanda tangan kontrak dengan CR4ZY, ia meninggalkan kami. Kami sudah berkomunikasi selama beberapa minggu dengan CR4ZY dan satu hari sebelum kesepakatan EE pergi begitu saja untuk bergabung dengan Cloud9 demi bermain di Beyond The Summit (BTS),
Dan rupanya selama ini si double agent EE lah yang mengambil slot saya dengan tidak mengucapkan sepatah kata pun. Ia meninggalkan kami satu hari sebelum tanda tangan kontrak, pergi ke BTS dengan nihil kemenangan (0-5) dan kemudian melakukan instant disband Cloud9.
Dan itu cukup bagiku untuk tidak melihat EE lagi selamanya. fEEnito!" jelas Moon.
Tidak hanya berhenti di situ saja, banyak sekali penggemar Dota 2 yang beramai-ramai menyerang EE juga karena video cerita Moon kali ini, dan bahkan ada banyak sekali netizen yang menonton ulang clip tersebut.
Kalian bisa mendengarnya langsung dari Instagram @dotaindonesia2 untuk bisa melihat kelengkapan dari percakapan Moon terhadap EE, dan semoga saja permasalahan mereka bisa cepat selesai.
BACA JUGA: Topson Dirumorkan Pensiun Pasca Turnamen TI10
Ikuti linimasa RevivaLTV di YouTube, Instagram, Facebook dan Revivalpedia untuk mendapatkan informasi-informasi terbaru seputar esports!
Editor: Rafdi Muhammad