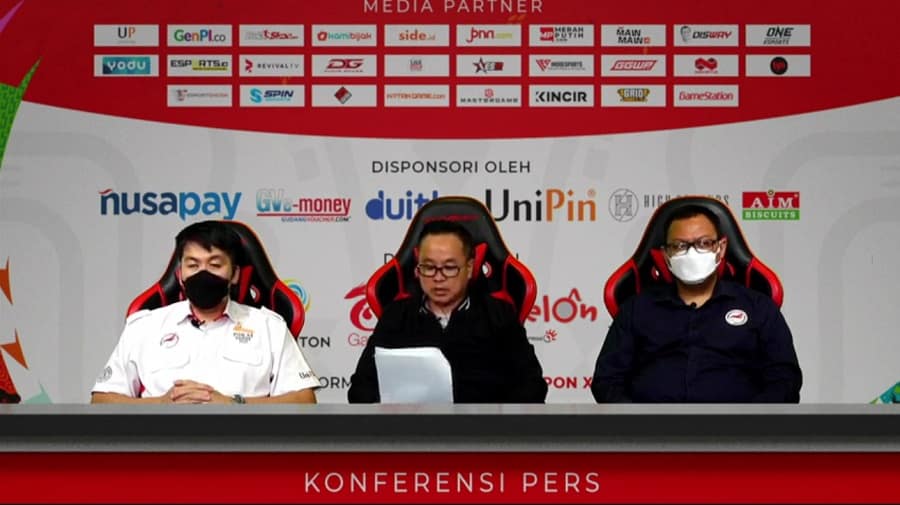 PBESI resmi mengabarkan bahwa PUBG Mobile dan Lokapala akan diperlombakan dalam ajang PON XX 2021 Papua nantinya pada hari Selasa, 24 Agustus 2021.
Pekan Olahraga Nasional (PON) yang ke-20 akan segera dilaksanakan pada akhir tahun 2021 nanti, dan esports telah resmi menjadi salah satu cabang olahraga yang akan diperlombakan.
Awalnya, pihak PBESI hanya mengabarkan akan hadir 3 game yang sudah dipastikan akan dimainkan yaitu Free Fire, Mobile Legends, dan e-Footbal PES 2021, dan per hari ini mereka mengumumkan bahwa akan ada dua game tambahan lagi.
BACA JUGA: Sanhok Hanya Dimainkan 3 Kali di Super Weekend, Ini Komentar Para Caster
PUBG Mobile dan Lokapala Resmi Masuk PON XX 2021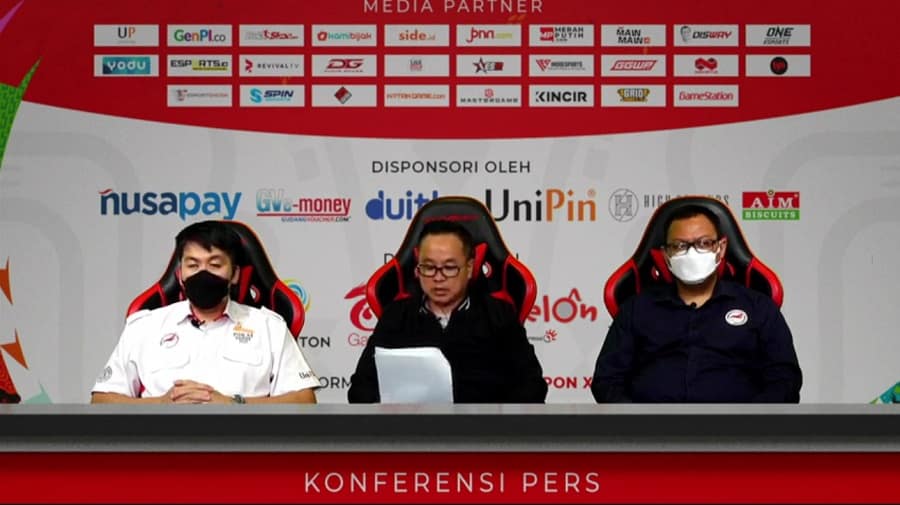 Melalui Press Conference yang dilakukan pada Selasa, 24 Agustus 2021, Sekjen PBESI, Frengky Ong, resmi mengumumkan bahwa akan adanya dua game tambahan yang hadir dalam ajang olahraga Indonesia terbesar ini.
Game tersebut adalah PUBG Mobile yang merupakan game FPS mobile yang juga besar di Indonesia, dan juga Lokapala, yang merupakan game buatan developer Indonesia yang berhasil menarik perhatian banyak gamers.
"Dalam eksebisi tersebut PB Esports Indonesia telah mengumumkan 3 game yang akan dipertandingkan, yaitu Free Fire, Mobile Legends, dan eFootbal PES 2021. Namun demikian dalam rangka menyambut aspirasi gamers Indonesia, PBESI juga mengikutsertakan PUBG Mobile dalam eksebisi esports PON XX.
Selain keempat game tersebut, PBESI secara resmi juga menerima kesediaan para pihak game developer Anantarupa Studio, dan game publisher PT Melon Indonesia, untuk mengadakan pertandingan persahabatan game Lokapala: Saga of The Six Realms dalam eksibisi PON XX Papua 2021," ujar Frengky.
BACA JUGA: Ini Kriteria Pemilihan Game Esports PON XX 2021 Papua
Frengky juga menambahkan bagaimana Lokapala bisa menjadi sebuah contoh bagi developer game Indonesia lainnya untuk lebih mengembangkan game mereka dan bisa menghadirkan karya mereka di ajang besar seperti ini juga.
"Masuknya Lokapala sebagai friendly match turnamen, tak lepas dari aspirasi dan antusiasme gamers esports yang ingin game lokal ini dihadirkan. Hal ini juga merupakan realisasi dukungan PBESI terhadap industri pengembagan game lokal, kami percaya industri game nasional memiliki potensi yang besar untuk Go Internasional, sehingga harus selalu kita dukung bersama," lanjut Frengky.
Konferensi tersebut juga dihadiri langsung oleh pihak dari Anantarupa Studio, PT Melon Indonesia, dan juga Tencent Games Indonesia, dalam rangka peresmian game mereka dalam PON XX Papua 2021.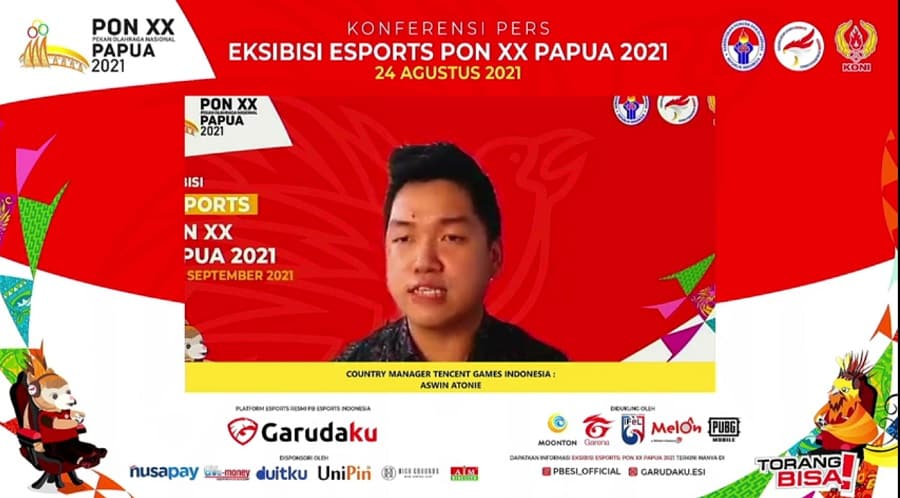 Aswin Antonie, selaku Country Manager Tencent Game Indonesia mengatakan bahwa mereka sangat bangga sekali akhirnya esports bisa diakui oleh pemerintah Indonesia.
"PUBG Mobile sendiri yang sudah diluncurkan di Indonesia semenjak tahun 2018 lalu, telah memberikan prestasi yang cukup banyak melalui atlet Indonesia yang luar biasa, bahkan sampai tingkat dunia, sangat bersemangat akhirnya esports diakui oleh pemerintah dan masuk ke PON XX 2021 Papua," ujar Aswin.
BACA JUGA: MPL ID Buka Suara Masalah Jaringan BTR Vs Aura di Week 2 Season 8
Ikuti linimasa RevivaLTV di YouTube, Instagram, Facebook dan Revivalpedia untuk mendapatkan informasi-informasi terbaru seputar esports.