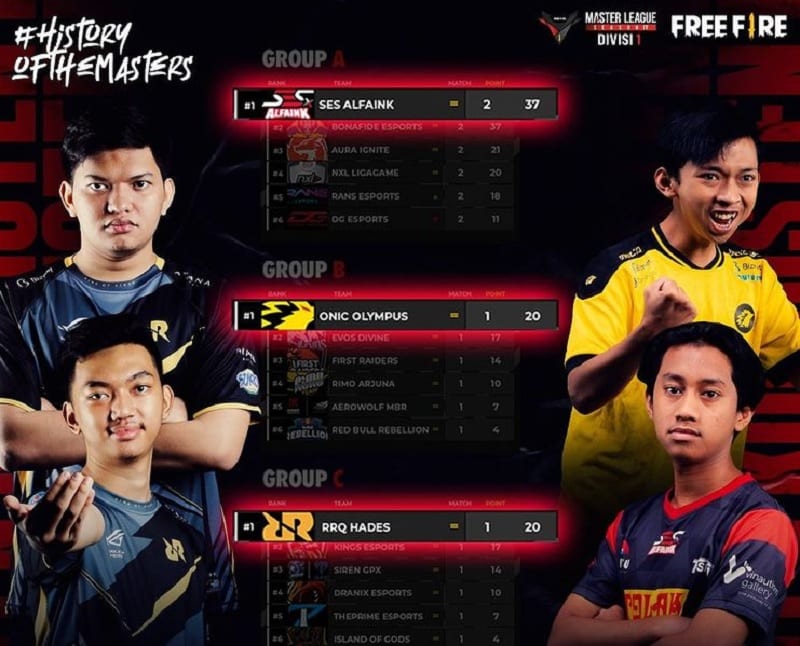 Pelatih dari ONIC Olympus, Tabul, memberikan alasan kenapa timnya mampu memperlihatkan performa yang begitu maksimal di Week 1 FFML Season 4 kemarin.
ONIC Olympus sekarang ini berada di posisi pertama di grup B Divisi 1, dan mendapat Booyah dengan sangat baik pada Week 1 kemarin, tim ini tampaknya mulai menampilkan performa mereka.
Bagaimana tidak, mereka berhasil mengalahkan EVOS Divine dan First Raiders di Grup B yang merupakan tim yang mewakili Indonesia di FFWS 2020 kemarin dengan mudahnya.
Apa rahasia mereka bisa begitu maksimal di Week 1 kali ini, meskipun kita tahu bahwa ONIC Olympus merupakan salah satu tim Free Fire Indonesia yang sangat berbahaya.
BACA JUGA: SES Thanos Resmi Terkena Sanksi di FFML Season 4 Divisi 1!
Alasan ONIC Olympus Bisa Mengambil Posisi Teratas Grup B FFML Season 4
Ternyata cara yang digunakan oleh coach Tabul cukup unik, karena selain menyuruh para pemain untuk berlatih terus menerus, Tabul justru memberikan para pemainnya kebebasan sebelum turnamen dimulai.
Menurut wawancara yang dilansir dari @ff.esports.id, Tabul mengatakan bahwa para pemain akan diberikan boosting mood sebelum turnamen dimulai, seperti diajak bercanda atau nongkrong.
"Aku biasanya boosting mood anak-anak sebelum main, seperti ajak ngopi dan bercanda. Biar nanti harapannya gak ngelakuin kesalahan yang sudah-sudah. Intinya, perkuat latihan rutin dan juga disiplin," ujar Tabul.
Oleh karena itu kita dapat melihat betapa maksimalnya ONIC Olympus di dalam week 1 kemarin, dan tentu saja akan memberikan tantangan juga kepada EVOS Divine dan First Raiders kedepannya.
Tentu saja para pengikut FFML tidak kaget melihat tim landak kuning yang memiliki gelar back to back juara Group Stage, dan dengan adanya EVOS Reborn sebagai back to back juara FFIM pun, perjuangan ONIC akan semakin susah.
BACA JUGA: Hasil FFML Season 4 Week 1: Permulaan Menuju Juara!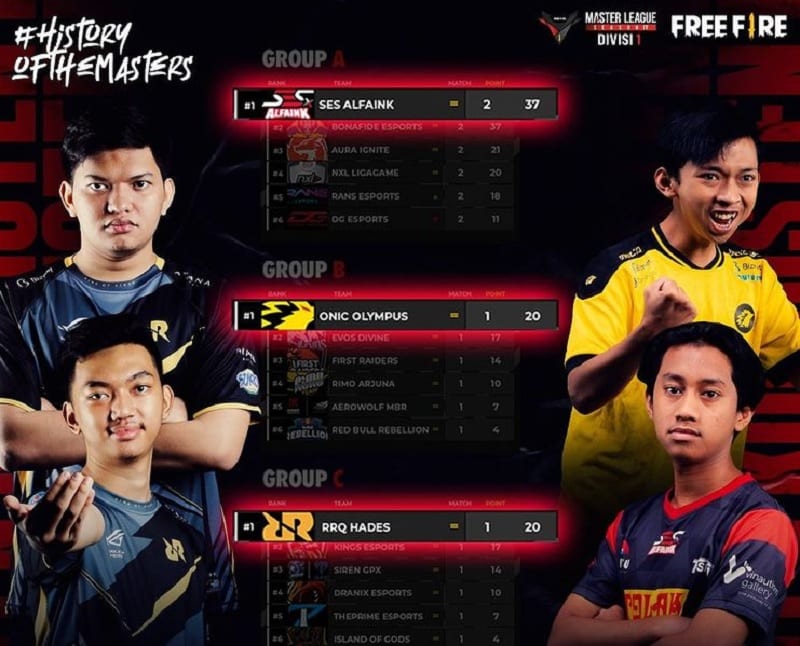 Bersama dengan SES Alfaink dan RRQ Hades yang juga berada di posisi teratas dalam Grup A dan C, mereka harus bisa menjaga posisi mereka agar bisa langsung masuk ke babak selanjutnya dengan mudah.
Siapa yang sudah tidak sabar dengan pertandingan di Divisi 1 FFML Season 4 week 2 nanti? Terutama pertandingan antara tim landak kuning dengan tim harimau putih di Grup B nih.
Ikuti linimasa RevivaLTV di YouTube, Instagram, Facebook dan Revivalpedia untuk mendapatkan informasi-informasi terbaru seputar esports.
Editor: Rafdi Muhammad