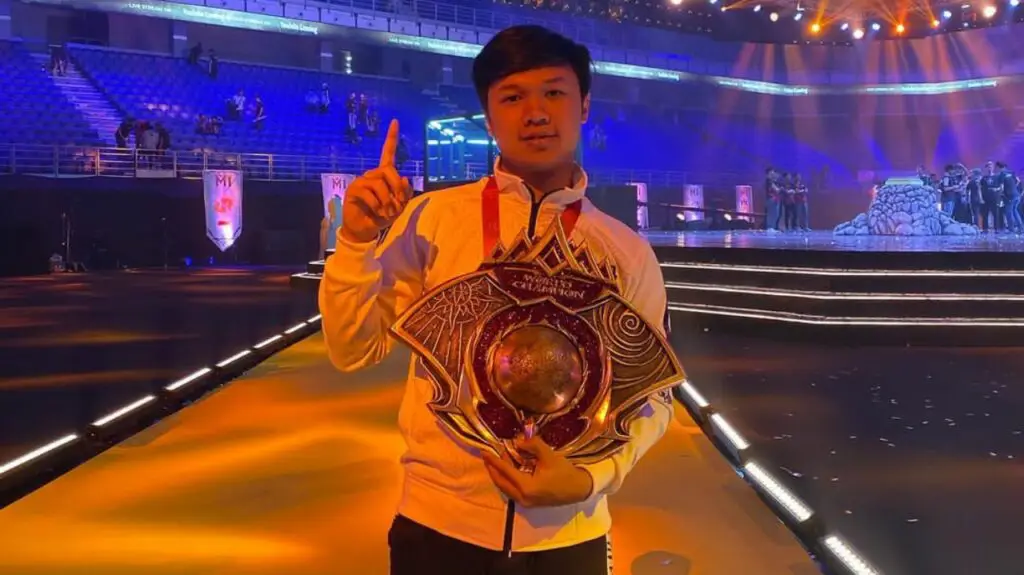 Analis MPL Indonesia, KB memberikan tanggapannya tentang comeback Luminaire ke EVOS dari MDL Indonesia dan akan menuju MPL Season 8.
Setelah melakukan rehat sejak MPL Season 7 selesai, EVOS Luminaire akhirnya mengumumkan secara resmi kalau ia akan kembali bermain untuk EVOS beberapa waktu yang lalu.
Luminaire sendiri sekarang berstatus sebagai pemain EVOS Icon yang bisa bermain di MDL Season 4, ia sempat diperkirakan akan ikut bermain di el clasico namun sampai sekarang ini ia masih belum menjadi bagian dari EVOS Legends di MPL.
BACA JUGA: Sosok Marsha di Mata Raply dan Eri, Sangat Berharga!
Luminaire Comeback di MPL Season 8, Ini Pendapat KB
Berkaitan dengan kembalinya Luminaire, seorang komentator sekaligus analis Mobile Legends yang juga berjuluk profesor yaitu KB juga ikut memberikan tanggapannya mengenai hal tersebut.
KB nampak sangat menantikan kembalinya Luminaire. Ia bahkan menyebutkan kalau dia ingin melihat Luminaire bisa kembali menjuarai MPL lagi atau bisa dibilang mendapatkan back to back champions MPL ID.
Dia ingin agar Luminaire bisa menjadi seperti Ana. Ana sendiri adalah seorang pemain profesional Dota 2 yang sangat sukses dengan prestasinya yang paling terkenal yaitu back to back champions turnamen The International di 2018 dan 2019.
"Tanggapan dia (Luminaire) kembali, gua sih malah menantikan dia back to back (champions) ya, biar kayak Ana," ucap KB saat live di Nimo TV.
BACA JUGA: Peran Penting Xin untuk Rekan Tim RRQ di MPL Season 8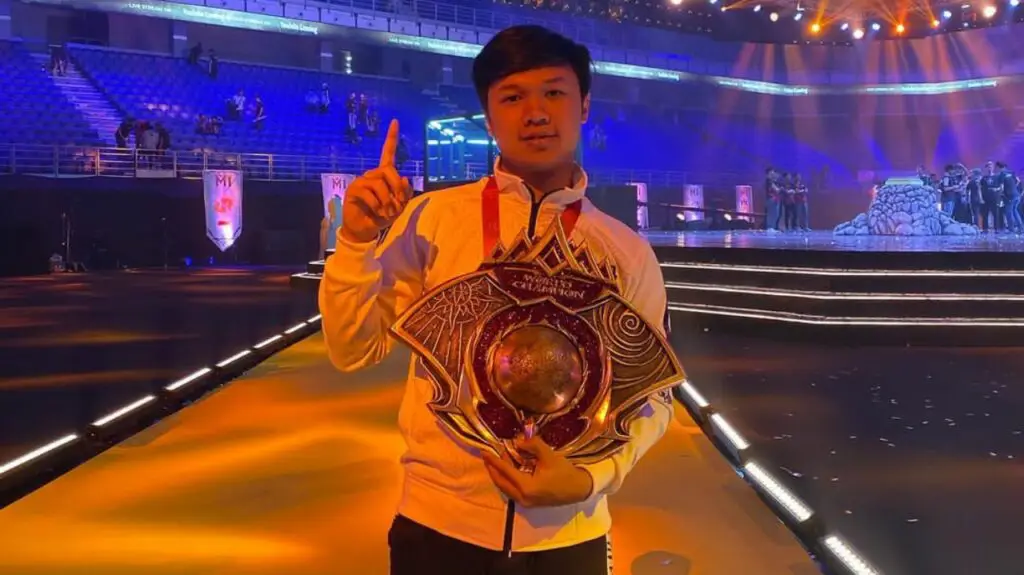 Bagi kalian yang tidak memiliki kuota untuk menonton turnamen MPL ID Season 8, atau memiliki kendala sinyal yang jelek sehingga mengganggu jalannya turnamen, kalian bisa masuk ke RevivaLTV Livescore, untuk memantau hasil pertandingan yang sedang berjalan.
Ikuti linimasa RevivaLTV di YouTube, Instagram, Facebook dan Revivalpedia untuk mendapatkan informasi-informasi terbaru seputar esports.
Editor: Rafdi Muhammad