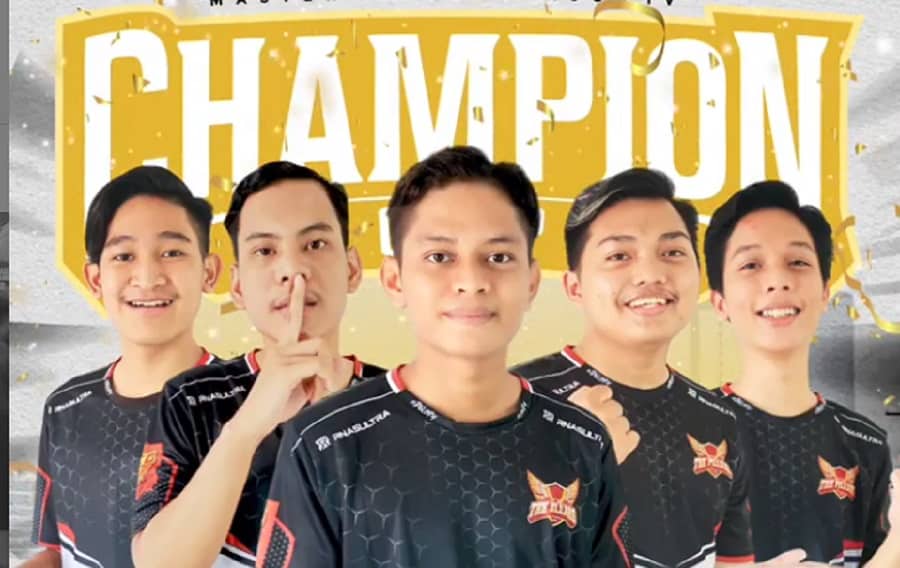 FFML Season 4 Divisi 2 sudah resmi selesai diselenggarakan denganTeh Pillars Gladius menjadi tim terakhir yang terpilih untuk lanjut di Divisi 1 pada season depan.
Tanpa disangka-sangka, ada banyak sekali tim-tim mengejutkan yang telah lahir di scene Free Fire Indonesia, karena kita dapat melihat bagaimana usaha mereka dalam memperebutkan poin.
Sudah ada 2 tim yang lolos menuju Divisi 1 kemarin, dan hari ini resmi lengkap 3 tim yang akan dipromosikan naik ke Divisi 1 untuk bertanding melawan tim besar Indonesia lainnya.
BACA JUGA: Bigetron Bit Terpuruk di Divisi 2, Adakah Kesempatan Kembali ke FFML Divisi 1?
The Pillars Gladius Resmi Promosi ke FFML Divisi 1
Pertarungan antara Group B dan Group C kemarin sungguh menegangkan melihat bagaimana G Arsy Esports yang tiba-tiba memanas dengan mendapatkan poin yang terbilang lumayan banyak.
The Pillars Gladius tampaknya berhasil mempertahankan posisi mereka, sedangkan EVOS Immortal gagal merebut posisi puncak di Group B, dan bahkan harus turun ke posisi ketiga disusul oleh Rosugo Esports.
Dengan begini maka kita sudah mendapatkan 3 tim yang pastinya akan masuk ke babak playins FFIM 2021 Spring, dan juga mendapatkan slot di FFML Season 5 Divisi 1 tentunya.
BACA JUGA: Aura Ignite Mulai Panas, Dapat Predator di FFML Season 4
Bigetron Bit yang merupakan mantan dari tim divisi 1 pun harus rela menerima kenyataan di mana mereka harus tetap bermain di divisi 2 untuk sementara waktu, dan berjuang bermain di babak playoffs, agar mendapatkan kesempatan masuk ke division qualifier season 5.
Kita hanya tinggal menunggu siapa dari Divisi 1 yang harus degradasi turun ke Divisi 2 pada season kali ini di babak playoffs mereka nanti. Para tim Divisi 2 pun juga masih harus bermain di babak playoffs.
12 tim akan segera bermain di babak playoffs divisi 2 pada 30 September mendatang agar mereka bisa berpartisipasi dalam division qualifier untuk FFML Season 5. Jika mereka gagal masuk ke Top 9, maka sudah pasti mereka akan bermain di divisi 2 lagi nih sobat RevivaL.
Jadi kira-kira siapa ya 3 tim yang pastinya akan menetap di divisi 2 lagi, dan siapa yang kira-kira menurut kalian mendapatkan kesempatan untuk bermain di Divisi 1 nih?
Ikuti linimasa RevivaLTV di YouTube, Instagram, Facebook dan Revivalpedia untuk mendapatkan informasi-informasi terbaru seputar esports.
Related