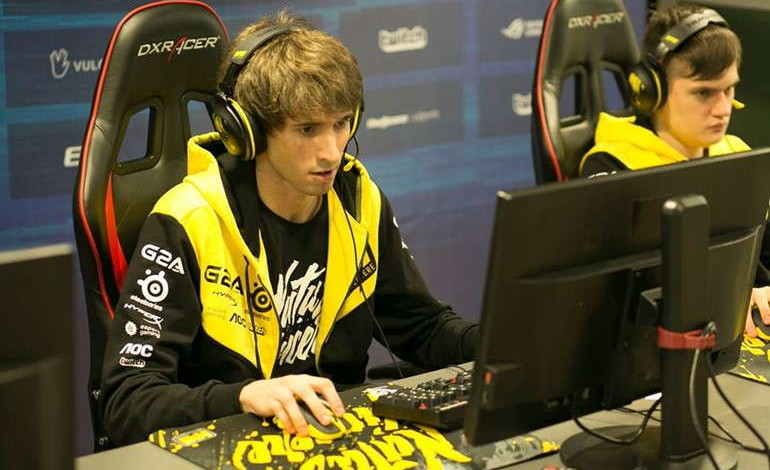 The International 10 (TI10) akan diselenggarakan 6 hari lagi dan masih ingatkah kalian ada banyak sekali momen-momen bersejarah dalam TI ini?
The International merupakan salah satu turnamen yang sangat digemari oleh seluruh pemain Dota 2 di dunia, dan tentu saja setiap momen yang terjadi di turnamen ini akan selalu diingat.
Ada beberapa momen tidak terlupakan yang pernah terjadi dalam turnamen TI ini, dan akan selalu diingat oleh para penonton dan penggemar esports Dota 2, apa saja momen tersebut?
6 Momen Tidak Terlupakan Dalam Sejarah TI
NaVi Dendi Puck Momen TI1
Setelah NaVi berhasil memenangkan game 2 melawan EHOME, skor menjadi 2-1 dan NaVi hanya tinggal satu kemenangan lagi untuk memenangkan gelar.
Dendi dan kawan-kawan yang berada di dalam Roshan Pit semua mencoba untuk membunuh Roshan sementara EHOME memutuskan untuk memutar dan menangkap NaVi
Dendi melompat keluar sendirian menangkap seluruh tim musuh dengan Dream Coil-nya. NaVi pun langsung bergabung dalam pertempuran dan menyapu bersih EHOME, membuat mereka berhasil menjadi juara pertama dari The International yang pertama.
Six Million Dollar Echo Slam
Nama momen ini mulai dikenal semenjak TI5, saat pertarungan antara Evil Geniuses melawan CDEC Gaming, di mana momen tersebut membawa tim EG membawa pulang 6 Juta Dollar sebagai juara.
Momen tersebut terjadi ketika Universe yang menggunakan Earthshaker, masuk ke dalam Roshan Pit dengan skill Echo Slam bersamaan juga dengan Ice Blast dari Ancient Apparition milik PPD, membuat mereka mendapatkan gelar kemenangan di musim kelima The International.
BACA JUGA: [Road to TI10] 8 Pemain Superstar yang Tidak Lolos TI10
A Million Dollar Dream Coil
Skill dari Puck kembali membuat sebuah tim memenangkan hadiah yang sangat besar, dan momen ini terjadi di TI3, di mana kali ini Alliance S4 yang memberikan momen spesial.
Puck dari S4 membuat tim Alliance yang tadinya hampir kalah berhasil melakukan comeback dikarenakan Dream Coil yang dikeluarkan oleh S4, membuat 2 tower dari NaVi rata. Bahkan momen ini tidak terjadi 1 kali melainkan 2 kali sehingga Alliance pun berhasil menjadi pemenang dari TI3.
Ceeb Axe TI8
Momen dari seorang Ceb di TI8 membuat OG memenangkan turnamen tersebut dengan sangat cantik, di mana ia berhasil menyelamatkan carry dari OG, yaitu Ana yang sedang kesulitan.
Dengan menggunakan Berserker's Call dari Axe, ia berhasil membantu Ana untuk kembali tanpa tumbang sama sekali, dan karena hal itu momen Ceb terus diingat oleh para fans OG.
BACA JUGA: [Road to TI10] 9 Pemain yang Bisa Mendapatkan Gelar Juara TI Lagi
Fountain Hook
Momen yang sangat terkenal ini akan sangat diingat oleh seluruh pemain Dota 2, karena bug yang ditemukan ini membuat NaVi memenangkan pertandingan sulit mereka melawan TongFu di TI3.
Momen ketika Dendi dan Puppey yang sudah pasrah dengan kekalahan mereka berhasil menemukan bug Fountain Hook, dengan Pudge dan Chen yang membuat musuh tertarik sampai ke base.
Momen Miracle Omnislash Juggernaut TI7
Momen terakhir yang pastinya akan kalian ingat adalah di mana Miracle berhasil lolos dari maut dengan Omnislash nya pada TI7 melawan tim Newbee.
Pada saat itu, Juggernaut dari Miracle sudah sangat tipis menuju kematian, dan setelah selesai terkena stunned, Miracle langsung mengaktifkan Omnislash nya dan Team Liquid berhasil meratakan tim Newbee pada saat itu.
Nah bagaimana kalau menurut kalian, adakah momen lain yang tidak terlupakan dalam turnamen TI selain 6 momen di atas?
BACA JUGA: [Road to TI10] 10 Pemain Debutan yang Jadi Sorotan
Ikuti linimasa RevivaLTV di YouTube, Instagram, Facebook dan Revivalpedia untuk mendapatkan informasi-informasi terbaru seputar esports.
Editor: Rafdi Muhammad
Related