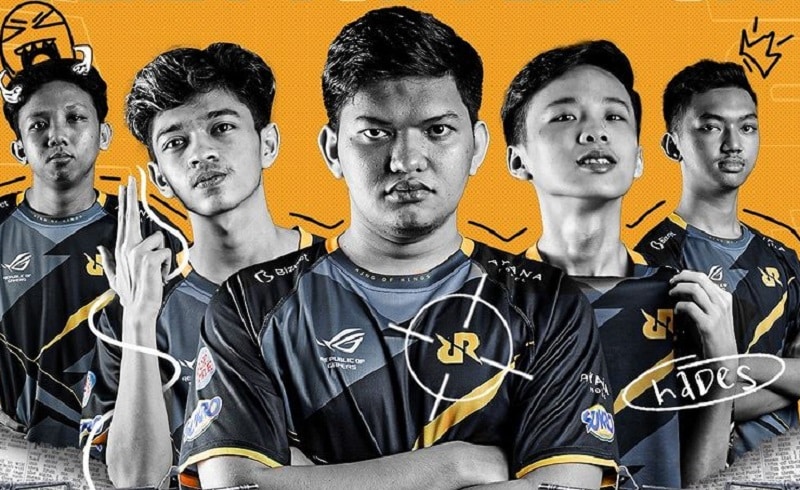 Playoffs FFML Season 4 divisi 1 sudah selesai, dan RRQ Hades harus menerima nasib buruk di mana mereka akan degradasi ke divisi 2 di musim selanjutnya.
Pertarungan sengit antara 12 tim di babak playoffs FFML Season 4 Divisi 1 sangat menegangkan, melihat Aura Ignite dan The Prime Esports memberikan performa yang sangat maksimal.
Dua tim tersebut berhasil mendapatkan 2 Booyah, dan dengan begitu mereka berhasil mendapatkan posisi Top 3 dan lolos masuk ke babak play-ins FFIM 2021 Fall.
BACA JUGA: Dua Tim Predator FFML Season 4 Divisi 1, Siap Panaskan FFIM
Hasil Playoffs FFML Season 4 Divisi 1, RRQ Hades Degradasi
Dari 6 match yang telah dilakukan oleh 12 tim dari divisi 1, 6 tim teratas sudah terpilih untuk langsung masuk ke FFML Season 5 Divisi 1, juga mendapatkan slot untuk bermain di babak play-ins FFIM 2021 Fall.
Hanya saja nasib tidak terlalu baik untuk 3 tim terbawah di mana mereka harus terdegradasi ke FFML Season 5 Divisi 2, salah satu dari ketiga tim tersebut adalah RRQ Hades.
RRQ Hades yang merupakan runner-up dari FFIM 2020 Fall tahun lalu, terpaksa harus bermain di divisi 2 untuk turnamen musim selanjutnya, karena berada di posisi 10 pada klasemen playoffs.
Dari 12 tim, berikut 6 tim yang lolos masuk ke FFML Season 5 divisi 1 dan play-ins FFIM 2021 Fall:
Aura Ignite
Rimo Arjuna
The Prime Esports
First Raiders Bravo
Kings Esports
Redbull Rebellion
BACA JUGA: FFML Season 4 Divisi 1: 6 Tim Sudah Berhasil Lolos ke Final FFIM
Meskipun posisi 7 sampai 12 harus berusaha kembali di season selanjutnya, mereka akan mendapatkan slot untuk bermain di FFIM 2021 Fall dalam babak group stage.
Hal ini bisa menjadi kesempatan kedua bagi RRQ Hades untuk mendapatkan gelar juara di FFIM kali ini, melihat di FFIM 2021 Spring kemarin performa mereka juga kurang maksimal.
Semoga saja nasib baik kembali ke tim RRQ Hades untuk bisa kembali mengejar kekalahan mereka ini, sama seperti Bigetron Bit yang sekarang sedang berusaha untuk kembali ke divisi 1.
Ikuti linimasa RevivaLTV di YouTube, Instagram, Facebook dan Revivalpedia untuk mendapatkan informasi-informasi terbaru seputar esports.
Related