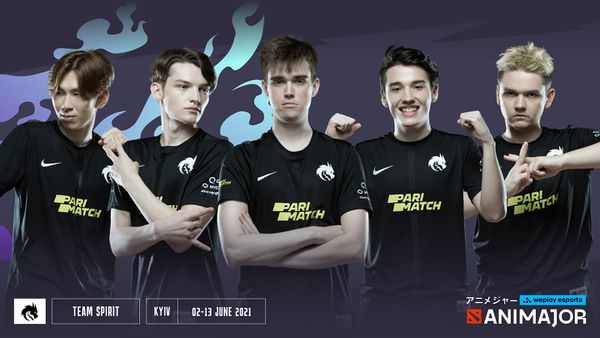 Team Spirit yang berpartisipasi dalam TI10, perlihatkan beberapa masalah yang ada di practice room yang diberikan kepada para tim untuk bertanding.
Seperti yang sudah diketahui, bahwa turnamen terbesar dari esports Dota 2, The International, akan memasuki babak group stage dan babak playoffs di minggu ini.
Para tim akan langsung bermain secara offline di Bucharest, Romania, dan baru-baru ini Team Spirit memperlihatkan bagaimana bentuk practice room yang mereka dapatkan untuk berlatih.
BACA JUGA: [Road to TI10] 5 Fakta Menarik Mengenai TI10, Penasaran?
Team Spirit Beberkan Masalah di TI10
Baru-baru ini Team Spirit memperlihatkan bagaimana bentuk practice room yang diberikan kepada mereka dari pihak The International, sebagai tempat untuk mereka berlatih dan bahkan untuk bermain di babak group stage.
Dalam video tersebut terlihat bagaimana Team Spirit memberikan kritik kepada pihak TI terhadap ruangan yang diberikan kepada mereka. Dari video yang ada, terlihat bagaimana ruangan tersebut terlalu sempit untuk 8 orang yang akan berlatih.
Mereka bermain di beberapa PC yang sudah disediakan dan disusun di dapur kamar mereka, bahkan di belakang monitor mereka bisa melihat wastafel dapur untuk mencuci piring.
Beberapa komentar lainnya disampaikan oleh pihak Team Spirit, seperti tidak tersedianya tisu toilet, Windows yang masih belum update, dan juga kurangnya space untuk mereka melakukan segala hal.
BACA JUGA: [Road to TI10] 6 Momen Tidak Terlupakan Dalam Sejarah TI
Menurut pengakuan dari Team Spirit sendiri, pembagian ruangan tersebut dibagi berdasarkan posisi mereka di DPC 2021, di mana tim yang masuk ke Top 10 akan mendapatkan ruangan yang lebih besar dibandingkan dengan ruangan tersebut.
Bahkan internet untuk mereka melakukan latihan pun belum menyala saat mereka datang, dan saat pembuatan video tersebut pun terlihat mereka masih belum memiliki akses internet.
Meskipun dalam video tersebut para pemain tidak terlihat kecewa, tetapi segala kritik dan pembuatan video tersebut didasarkan untuk memperlihatkan bagaimana tim yang berada di klasemen bawah mendapatkan ruangan yang sangat tidak layak untuk bertanding.
Di satu sisi kalian dapat melihat perbedaan kamar yang disediakan untuk salah satu tim di Top 10, T1, di mana Kuku melakukan room tour untuk para foloowers nya di Facebook.
BACA JUGA: [Road to TI10] 7 Pelatih Terbaik yang Akan Hadir di TI10
Ikuti linimasa RevivaLTV di YouTube, Instagram, Facebook dan Revivalpedia untuk mendapatkan informasi-informasi terbaru seputar esports.
Editor: Rafdi Muhammad
Related