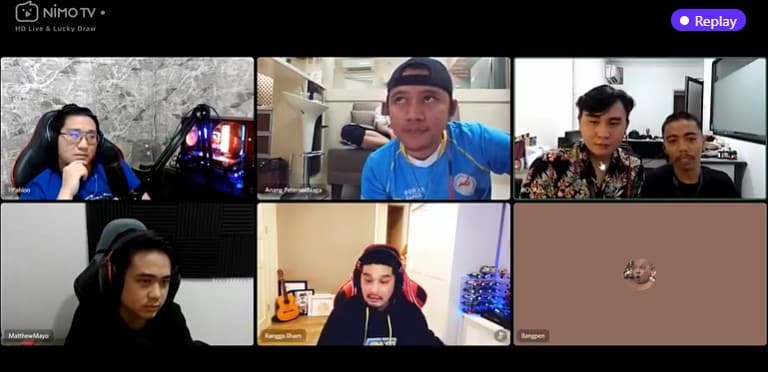 Ketika ditanya mengenai 3 tim yang paling diwaspadai oleh Genesis Dogma GIDS menjelang PMPL SEA Season 4, ternyata inilah jawabannya.
Genesis Dogma GIDS memang telah memiliki peluang besar untuk tampil di PMGC pada musim ini, hanya saja ajang PMPL SEA Season 4 juga menjadi momen pembuktian bagi mereka.
Akan menghadapi calon lawan yang terkuat di Asia Tenggara, Genesis Dogma GIDS telah mengantongi suatu strategi untuk mengatasi dominasi tim-tim tersebut.
BACA JUGA: Pembagian Grup PMPL SEA Season 4, BTR RA Bertemu D'Xavier
3 Tim yang Diwaspadai Genesis Dogma pada PMPL SEA Season 4
Ketika sedang ditanya pada live streaming di Nimo TV, sang analis Genesis Dogma GIDS yaitu Doni "La Flame" Saputra menyampaikan kewaspadaannya terhadap 3 tim yang diprediksi menjadi lawan kuat di PMPL SEA ini.
"Ya yang jelas kita waspadai yaitu The Infinity, FaZe Clan dan Bigetron RA. Alasan kita selalu waspada sama The Infinity karena check point dan timing ketika rotasi hampir selalu bersamaan." jelas Doni sebagai analis Genesis Dogma GIDS.
Tidak dapat dipungkiri bahwa sudah sewajarnya semua tim yang berpartisipasi dalam PMPL SEA season ini wajib untuk diwaspadai, hanya saja analisis Genesis Dogma ini menganggap bahwa 3 tim ini yang kemungkinan paling menganggu ketika sedang rotasi.
BACA JUGA: Resmi, Ini Tanggal PMGC 2021
Sangat lumrah apabila Genesis Dogma GIDS nanti lebih menyiapkan strategi khusus untuk menghadapi ketiga tim ini supaya mereka tidak mengalami gangguan yang serius ketika sedang menjalankan rencana rotasi mereka.
PMPL SEA Season 4 tampak semakin seru ketika melihat semua tim sudah bersiap secara maksimal untuk menjadi yang terbaik dalam ajang tersebut. Semoga aja seluruh tim perwakilan Indonesia dapat tampil baik dan konsisten.
Apakah Genesis Dogma mampu membawa trofi PMPL SEA kembali ke Indonesia? jangan lupa juga dukung seluruh tim Indonesia yang akan bertanding!
Ikuti linimasa RevivaLTV di YouTube, Instagram, Facebook dan Revivalpedia untuk mendapatkan informasi-informasi terbaru seputar esports.
Editor: Rafdi Muhammad
Related