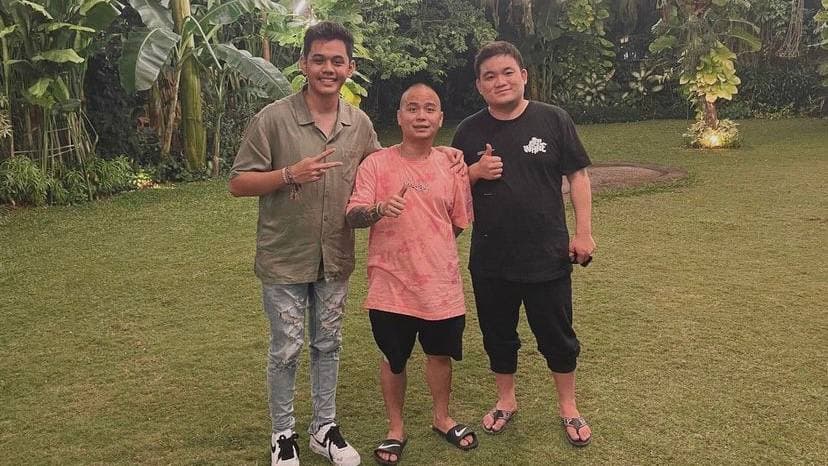 Oura dikabarkan akan menjadi Head of Esports bagi Tim Gank Kapak (GPX). Sebagai seorang ahli dan tokoh berpengalaman dalam dunia pro-scene Mobile Legends, dirinya dipercayai untuk membawa prestasi di GPX.
Eko Julianto adalah mantan pro player EVOS Legends, sekaligus streamer Mobile Legends yang ramah di mata publik. Ia memiliki wawasan luas terkait Mobile Legends, dan tak jarang mengajari viewers-nya beberapa hal terkait bidangnya.
Pencapaiannya selama bermain di dunia pro-scene menjadi bekal baginya dalam menanggung tanggung jawab baru ini. Melihat balik pada kejuaraan MPL ID Season 4 dan M1, kualitas yang dimiliki Oura tak perlu diragukan lagi.
BACA JUGA: Faktor Penyebab EVOS & Bren Tampil Buruk Usai Juara M World Championship
Oura Akan Menjadi Head of Esports GPX
BACA JUGA: Tim yang Diwaspadai EVOS Wannn Pada Playoffs MPL ID Season 8
Oura memang sudah menjadi bagian dalam Geng Kapak, bersama Donkey dan Marsha. Namun, perannya selama ini belum banyak terlihat selain menjadi founder.
Namanya yang sudah besar di dunia Mobile Legends menjadikannya tersorot tiap kali tim GPX muncul di layar kaca. Tak sedikit dari penggemar GPX ingin mengetahui perannya, dan bertanya terkait tugas penting sang MVP M1 di GPX.
Dilansir melalui live stream Nimo TV, Donkey Yurino secara langsung menjawab pertanyaan dari beberapa penggemar, ketika ditanyai peran Oura di GPX.
"Eko (Oura) itu nanti bakal lebih ke arah Head of Esports sih. Dia tuh nanti yang bakal mendidik pemain ya guys, untuk menjadi juara. Dia akan fokus mulai season depan guys." Jawab Donkey.
BACA JUGA: RenV Sebut Sosok Paling Berpengaruh di Geek Fam Pada MPL ID Season 7
Kala itu Donkey juga menambahkan pentingnya Oura di GPX, sebagai panutan semua pemain.
"Eko itu disegani sebagai pemain, mantan juara dunia MVP M1, dia itu panutan." Tambah Donkey.
Peran Oura pada GPX telah terungkap jelas. Kinerjanya di Geng Kapak akan dimulai pada awal season depan. Menurut Sobat RevivaL, akankah Oura sukses mendidik GPX untuk juara? Akankah ada perubahan yang signifikan bagi para pemain GPX?
Ikuti linimasa RevivaLTV di YouTube, Instagram, Facebook dan Revivalpedia untuk mendapatkan informasi-informasi terbaru seputar esports.
Editor: Rafdi Muhammad
Related