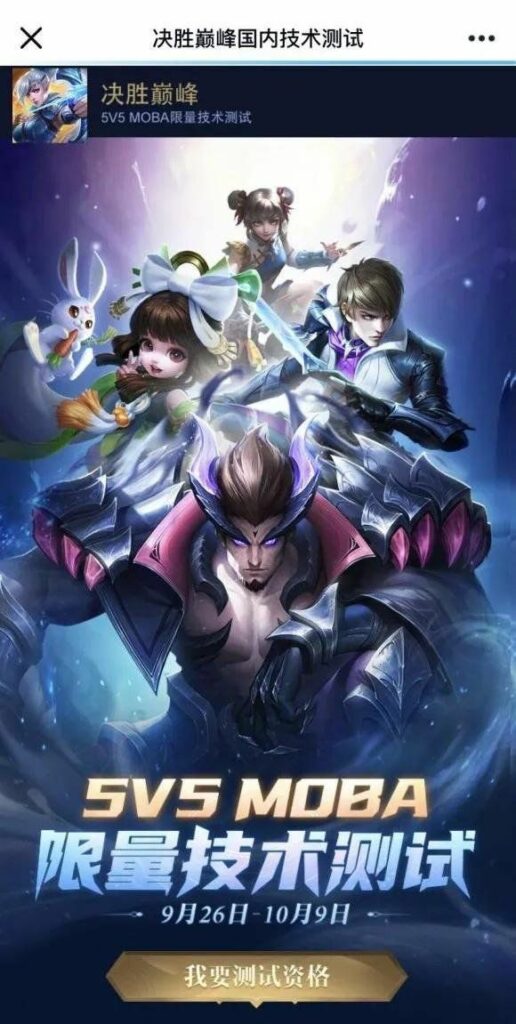 Kabar mengejutkan datang dari Mobile Legends, di mana mereka akhirnya mengembangkan sayap mereka du China dengan peluncuran server.
Mulai dari MPL dengan skala nasional, lalu MSC untuk seri kompetitif Asia, dan M3 yang akan digelar di akhir tahun 2021 dengan nuansa internasionalnya. Mobile Legends memang sudah memiliki nama di kalangan pecinta esports.
Kabarnya Mobile Legends sudah berhasil tembus pada pasar Negara China, yang notabene dihidupi oleh banyak permainan bertipe MOBA (Multiplayer Online Battle Arena). Permainan seperti Honor of Kings , League of Legends, Dota 2 dan Wild Rift, menjadi contoh game MOBA yang cukup populer di Negara Panda tersebut.
ByteDance sebagai internet company asal China, sekaligus perusahaan induk Mobile Legends bisa menembuskan hingga negeri Tirai Bambu tersebut.
BACA JUGA: Menjadi Venue Untuk MPL Season 8, GM Sofitel Bali Antusias
Mobile Legends Akan Segera Luncur di China
BACA JUGA: Rekt Beri Pesan Kepada God1va Usai Pulangkan Aura di MPL Season 8
Tidak heran apabila Mobile Legends bisa menembus pasar di China. Permainan bertipe MOBA sudah banyak merajalela di China.
Pasalnya Mobile Legends tak jarang masuk dalam top charts game MOBA di skala internasional. Melalui hal ini, maka para penikmat esports pun berbondong-bondong ingin segera memainkannya, termasuk warga China.
Dikutip melalui Twitter milik Staff Liquipedia dan Wild Rift Competitive News, kabarnya Mobile Legends akan segera dirilis di Negara China. ByteDance sudah berencana merilis server official game MOBA 5vs5 ini dengan hasil tes internal bernama 决胜巅峰 (Win The Peak) sejak 09 Oktober silam.
BACA JUGA: Lawan yang Paling Ditunggu-tunggu Rekt di Playoffs MPL ID Season 8
Kemajuan ini mengindikasikan akan adanya persaingan ketat antara game MOBA di China. Bisa atau tidaknya Mobile Legends berdinamika akan semakin dipertaruhkan seiring berjalannya perkembangan esports negara tersebut.
Selain dengan adanya berbagai macam jenis game MOBA, kabarnya ByteDance juga akan membantu mewujudkan MPL khusus China. Hal ini akan semakin menimbulkan persaingan kompetitif esports China, mengingat cukup banyaknya pro player dan scene kompetitif MOBA di negara tersebut.
Menurut sobat RevivaL, akankah Mobile Legends mampu bersaing di Negeri Tirai Bambu? Bisakah MPL CN bisa terjadi suatu saat nanti?
Ikuti linimasa RevivaLTV di YouTube, Instagram, Facebook dan Revivalpedia untuk mendapatkan informasi-informasi terbaru seputar esports.
Editor: Rafdi Muhammad
Related