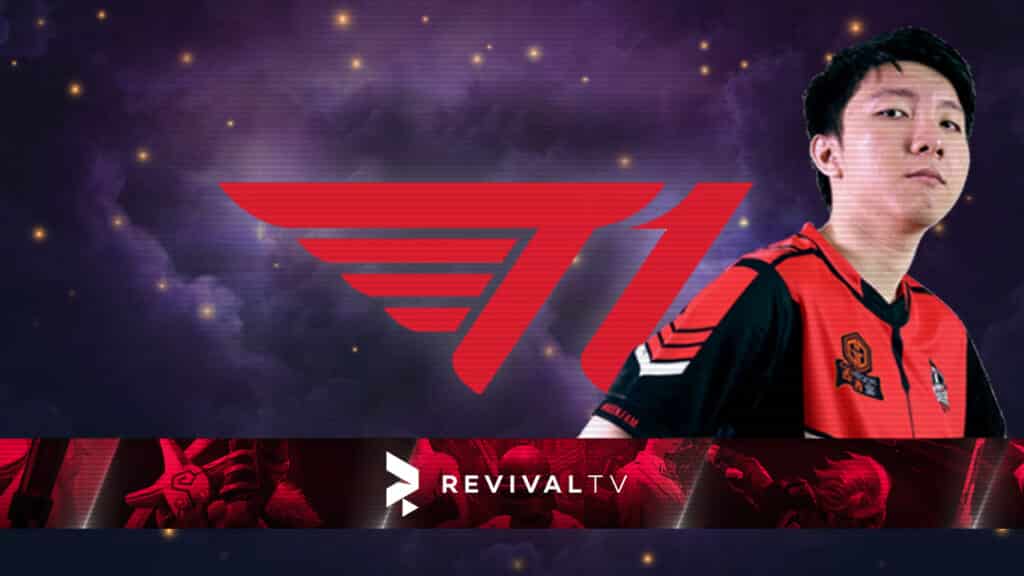 Salah satu pemain Indonesia, Whitemon, yang baru saja berhasil bermain di The International (TI10), menceritakan bagaimana ia bisa bergabung ke tim T1.
Dua pemain asal Indonesia yang baru saja memperkenalkan scene Tanah Air di turnamen internasional terbesar Dota 2, Xepher dan Whitemon, sudah berhasil memberikan hasil yang terbaik.
Berada di posisi 7-8, T1 berhasil memberikan permainan yang terbaik sampai bisa bermain di upper bracket, dan bahkan mengalahkan Alliance di lower bracket main event TI10. Bagaimana perjuangan Whitemon bisa bergabung dengan T1?
BACA JUGA: Dapat 256 Miliar Rupiah, Team Spirit Sebut Barang yang Ingin Mereka Beli
Awal Whitemon Bergabung Dengan T1
Dalam perbincangan spesial dengan Xepher dan Whitemon pada Planet Esports (31/10), kedua pemain tersebut menceritakan pengalaman mereka bisa bermain di TI sebagai pemain Indonesia pertama.
Xepher yang menjadi salah satu sosok di T1 sebagai pemain Indonesia mengatakan bahwa sebelumnya rekan satu tim nya Whitemon pernah menjalankan trial dengan TNC sebelum masuk ke T1.
Semuanya berawal dari mereka yang berada di tim yang sama, Geek Fam sejak 2019 yang lalu, dan disusul oleh Whitemon pada tahun 2020 ke depannya.
Setelah Geek Fam memutuskan untuk bubar, beberapa mantan rekan pemain mereka sudah memiliki tim yang akan dituju kecuali Xepher yang pada saat itu belum memiliki tim tujuan.
BACA JUGA: Puppey Bicarakan Tentang Dota 3 Ketika di TI10
Melihat Kuku dan Karl yang akan masuk ke T1, Xepher pun ikut menjalankan trial, di mana ternyata Whitemon pun ikut melakukan trial tersebut bersamaan dengan mengikuti trial di TNC.
"Whitemon itu kalau enggak salah, kita abis dari Geek Fam kan kita bubar ya, jadi si Raven masuk Fnatic, Whitemon trial di TNC, terus akunya sendiri pun enggak ada tim. Ketika aku liat si Karl sama Kuku mau ke T1, aku suruh mereka tanyain bisa enggak join.
Pas aku trial ternyata bareng sama Whitemon, jadi Whitemon di sana juga trial. Jadi di sana itu ada dua tim yang si Whitemon trial di TNC sama T1. In the end pas kita trial yang dipilih aku sama Whitemon sih," cerita Xepher.
Whitemon pun mengatakan bahwa ia tidak memilih TNC sebagai tujuan timnya, dan lebih memilih masuk ke T1 untuk mendapatkan banyak masukkan mengenai permainannya dan bisa lebih banyak belajar.
"Gua rasa tuh kalau sama TNC tuh gua kayak enggak dapet apa-apa, enggak diajarin gitu. Kalau di T1 kan ada si March kan, coach yang berpengalaman lah jadi gua bisa belajar banyak, jadi ya gua lebih pilih T1," ujar Whitemon.
BACA JUGA: Xepher & Whitemon Jadi Atlet Esports Indonesia dengan Pendapatan Tertinggi Usai TI10
Pengorbanan Berkarir di Dota 2
Untuk bisa bermain di dalam turnamen yang levelnya sudah sangat besar, tentu saja ada beberapa pengorbanan yang harus dilakukan melihat Whitemon yang baru berusia 21 tahun.
Semenjak terjun ke scene Dota 2 di usia 18 tahun, tentu saja pendidikannya akan sedikit terganggu untuk bisa mencapai kesuksesan yang sangat besar seperti sekarang ini.
Whitemon sendiri mengatakan bahwa ia harus mengorbankan pendidikannya untuk bisa berpartisipasi di TI, tentu untuk mempersiapkan diri mereka mendapatkan gelar juara TI10 kemarin.
"Kalau aku enggak nyangka sih, sampe bisa masuk ke TI gitu, ada banyak pengorbanan yang harus dilakuin lah. Kayak korbanin kuliah kan, untuk bisa sampe begitu," ujar Whitemon.
Semoga saja ia bisa terus memberikan yang terbaik dan menjadi pemain profesional yang bisa lebih besar lagi membawa nama Indonesia ke kancah internasional ya sobat RevivaL.
Ikuti lini masa RevivaLTV di YouTube, Instagram, Facebook dan Revivalpedia untuk mendapatkan informasi-informasi terbaru seputar esports.
Editor: Rafdi Muhammad
Related