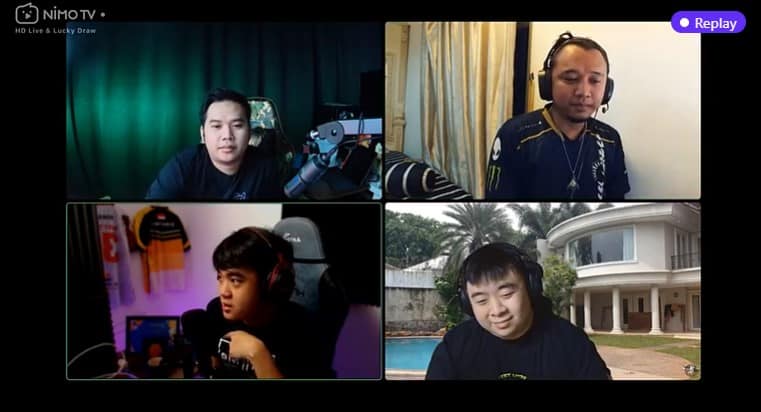 Banyak prediksi muncul untuk menentukan tim yang paling berpeluang meraih gelar juara PMPL SEA Season 4 salah satunya datang dari seorang Matthew.
Memang cukup sulit untuk menebak tim yang memiliki kemungkinan terbesar untuk meraih juara di babak grand final PMPL SEA Season 4.
Tidak mengherankan sebab setiap tim seringkali memberikan efek kejut kepada para penggemar PUBG Mobile selama turnamen berlangsung.
BACA JUGA: JuniorJr Prediksi Tim Indonesia Akan Kesulitan di Grand Final PMPL SEA Season 4
3 Favorit Juara PMPL SEA Season 4 Berdasarkan Prediksi Matthew
Ketika live streaming Nimo TV, Matthew memprediksi bahwa The Infinity, 4Rivals, dan Bigetron RA memiliki peluang besar untuk menjadi juara PMPL SEA Season 4 karena performa mereka yang paling dapat memberikan kejutan.
"Menurut aku yang bakal masuk tiga besar di grand final PMPL SEA Season 4 yaitu The Infinity, 4Rivals, dan Bigetron RA. Kenapa aku pilih Bigetron RA karena kita saat ini seolah melihat mereka tampil buruk di babak super weekend kemarin, padahal sebenarnya mereka tetap bisa masuk papan atas walaupun permainan mereka sedang kurang stabil," prediksi Matthew.
BACA JUGA: Performa Team Secret Menurun di PMPL SEA Season 4, Ini Analisis J Hunter
Prediksi Matthew kali ini memang berdasarkan dari track record ketiga tim yang memiliki gaya permainan paling berbeda daripada para pesaing lainnya. Apalagi bila diingat bahwa Bigetron RA pernah melakukan beberapa kali kejutan seperti yang pernah terjadi di PMPL SEA Season 2 lalu.
BACA JUGA: Onthego Sebut uHigh Merupakan Pemain Berharga Baginya
Kalau menurut kamu kira-kira apakah prediksi Matthew sudah tepat? tulis komentar kamu di bawah ya!
Ikuti linimasa RevivaLTV di YouTube, Instagram, Facebook dan Revivalpedia untuk mendapatkan informasi-informasi terbaru seputar esports.
Editor: Rafdi Muhammad
Related