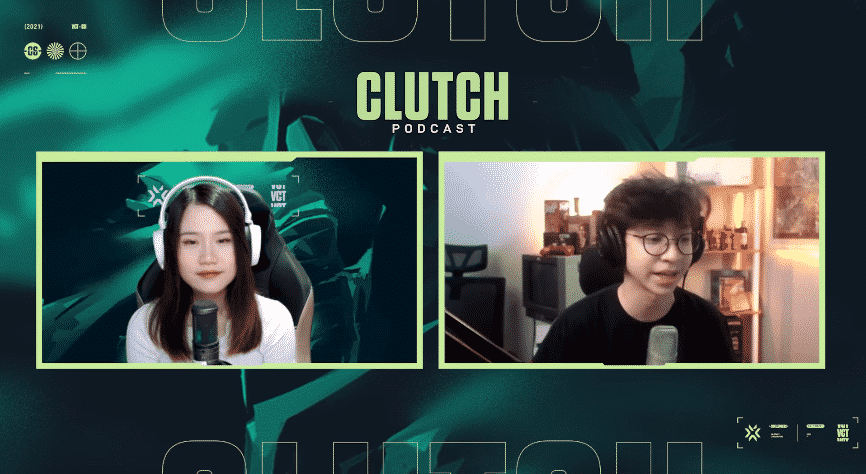 Beberapa hari lalu, Joshua diundang di acara Clutch Podcast episode 19, mereka membahas tentang hangatnya bursa transfer di dunia VALORANT.
Joshua Hadinata adalah Co-Founder The Lazy esports yang merupakan bagian dari The Lazy media yang baru dibuat pada awal bulan di tahun 2021.
Dirinya memberanikan diri membuat media informasi game ini, karena hanya dirinya dari semua tim The Lazy media yang bermain game dan suka dengan kompetitif yang terjadi pada game tersebut.
Joshua fokus pada perkembangan game yang ada di Internasional terlebih dahulu, baru mencoba game yang ada di Indonesia seperti terjun ke game mobile dan PC.
Dirinya mengaku bahwa dia tidak terlalu tertarik dengan game mobile, tetapi dengan komunitas yang besar mau tidak mau Joshua harus mengikuti scene mobile juga.
BACA JUGA: Royal SEA Challenge Day 4: LVR Puncaki Grup A
Bursa Transfer Didunia VALORANT
Sebelumnya Joshua dan Bella sedikit membahas tentang game-game PC yang dikalahkan oleh VALORANT seperti Point Blank, CS:GO, PUBG dan Fortnite.
Mereka kini bahas tentang menariknya bursa transfer yang ada di VALORANT, diawali pertanyaan yang diajukan oleh Bella sebagai host di acara tersebut.
"gue benar-benar suka banget bahas tentang bursa transfer, menjadi hal yang keci aja, misalkan lu berbicara tentang player rising star tiba-tiba pindah ke sebuah tim yang kadang kita tidak expect," ujar Joshua.
BACA JUGA: Fat Penguin & Nay Lengkapi Roster Morph Team
"Menurut gue itu unik aja, nah kalau kita berbicara tentang VALORANT, karena kan bisa di bilang game baru, banyak dari game-game lain yang pindah ke VALORANT, menurut gue menariknya di sana," lanjut Joshua.
Dirinya tertarik dengan pemain yang berasal dari game lain seperti Overwatch dan CS:GO yang tampil di VALORANT, bukan karena tim mana yang dituju, tetapi cerita di balik mengapa mereka pindah game.
Contoh yang diambil adalah salah satu pro player asal Amerika Serikat yaitu Sinatraa, yang bermain game VALORANT dengan strategi atau pemikiran seperti saat dia bermain Overwatch dulunya.
BACA JUGA: Frostmisty Ingin Jadi Pelatih Jika Gajinya Sebesar ini
Ikuti lini masa RevivaLTV di YouTube, Instagram, Facebook dan Revivalpedia untuk mendapatkan informasi-informasi terbaru seputar esports.
Editor: Rafdi Muhammad
Related