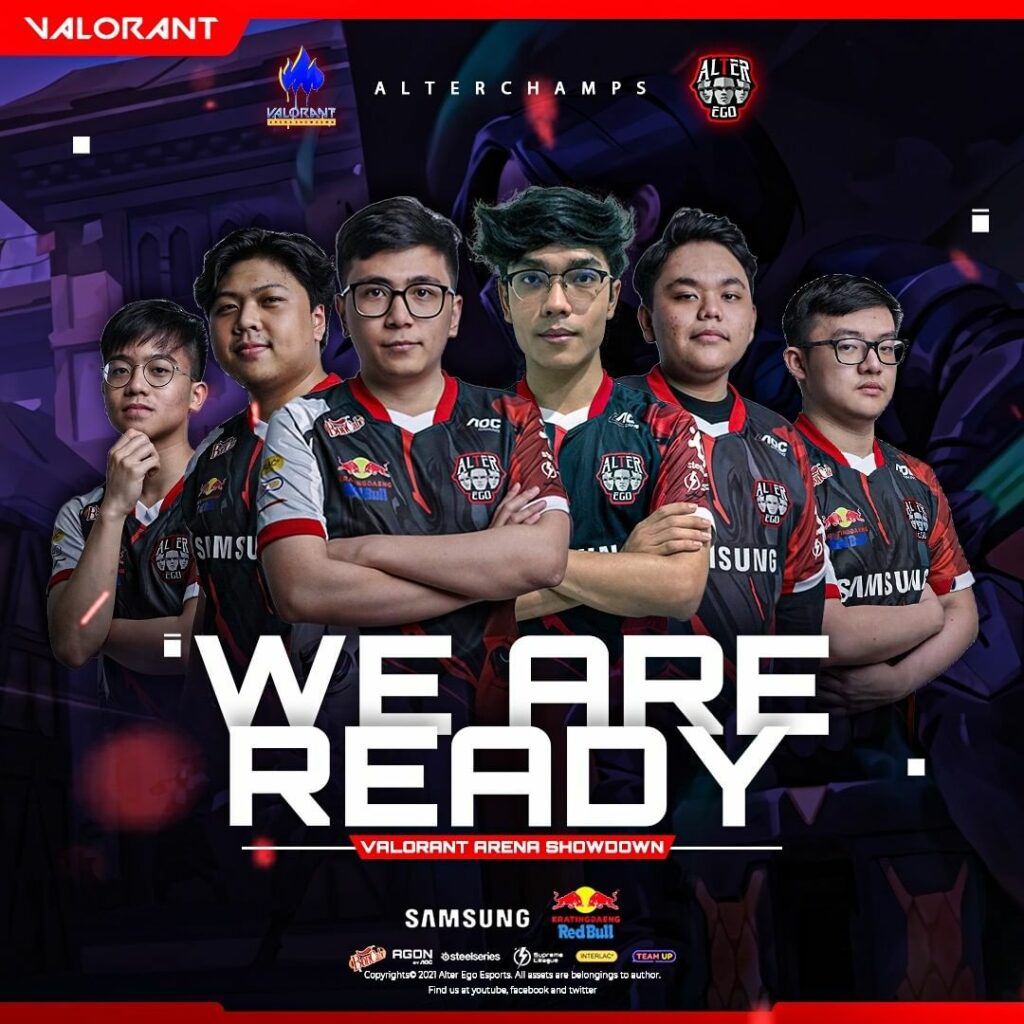 Alter Ego berhasil melaju hingga ke babak semifinal pada turnamen The Esports Club Showdown, mampukah mereka juara?
Tepat tanggal 16 November 2021, TEC Showdown yang diadakan oleh The Esports Club bersama AMD sebagai sponsor, menawarkan hadiah sebesar 15.000 USD kepada masing-masing pemenang.
Alter Ego sebagai perwakilan dari Indonesia bersama dengan 9 tim lainnya yang diundang, yaitu tim Global, tim Exploit, Louvre, Velocity Gaming, Paper Rex, E2S Lexious, Enigma Gaming, Exceeli dan Bleed.
Selama dua minggu mereka akan bertanding di upper bracket maupun di lower bracket, dari round 10 hingga grand final untuk menjadi juara di turnamen tersebut.
BACA JUGA: 8 Tim yang Lolos ke Playoffs Royal SEA Challenge
Alter Ego Lolos ke Semifinal The Esports Club Showdown
Paper Rex Vs Team Exploit
Pertandingan yang dimulai pada jam 14:30 WIB ini, Team Exploit harus berhadapan dengan Paper Rex tim asal Singapura yang sudah terkenal kuat di SEA dan pernah lolos ke Berlin..
Paper Rex berhasil menang di pertandingan pertama yaitu di map Ascent dengan skor 13-0 dan juga menang di pertandingan kedua dengan skor yang cukup jauh yaitu 13-2.
BACA JUGA: Royal SEA Challenge Day 10: Paper Rex Puncaki Grup B
Alter Ego Vs Global
Alter Ego melawan tim Global adalah satu-satunya pertandingan yang dijadwalkan pada tanggal 19 November 2021, dengan sistem BO3 untuk menjadi penentu siapa pemenang pertandingan tersebut.
Pertandingan pertama yang dimenangkan oleh tim Global, tetapi Alter Ego berhasil membalas di pertandingan kedua dan ketiga dengan strategi dan gameplay yang sangat rapi.
Alter Ego akan bertanding melawan tim Bleed, sedangkan Paper Rex akan melawan tim Louvre di upper bracket semifinal untuk dapatkan slot ke upper bracket final nantinya.
BACA JUGA: Royal SEA Challenge Day 10: Paper Rex Puncaki Grup B
Kalian dapat dukung dan saksikan tim kesayangan kalian di turnamen The Esports Club Showdown secara live di YouTube
BACA JUGA: Royal SEA Challenge Day 12: BOOM Kalahkan Paper Rex
Ikuti lini masa RevivaLTV di YouTube, Instagram, Facebook dan Revivalpedia untuk mendapatkan informasi-informasi terbaru seputar esports.
Editor: Rafdi Muhammad
Related