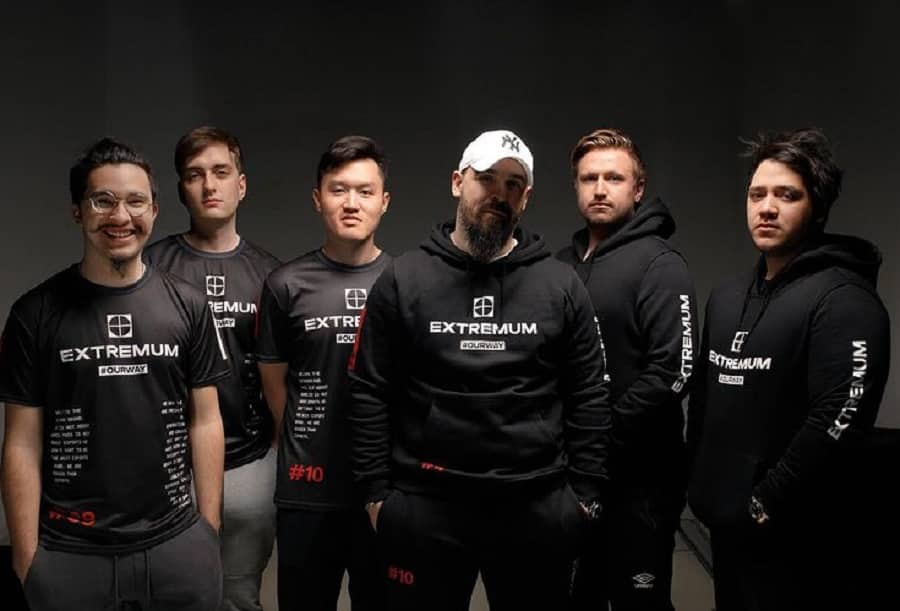 Pemain profesional asal Indonesia banyak yang melanjutkan karir esports mereka di tim negara lain, dan tentu saja merupakan kesempatan emas bagi mereka.
Perkembangan esports Indonesia sudah cukup besar, dan sebelum mobile gaming mendominasi negara kita, beberapa pemain profesional game di platform lain sudah memulai karir mereka.
Dari situlah karir mereka mulai meningkat dengan pesat, sampai bisa bertahan di tim negara lain sebagai pemain profesional di sana. RevivaLTV sudah mengumpulkan beberapa nama pemain-pemain tersebut.
BACA JUGA: [Kaleidoskop 2021] 4 Tim Free Fire Indonesia Terbaik
Pemain Esports Indonesia yang Berkarir di Negara Lain
BnTeT (EXTREMUM)
Remaja dengan nama asli Hansel Ferdinand ini adalah salah satu pemain asal Indonesia yang berhasil bergabung dengan tim internasional dalam divisi Counter Strike: Global Offensive.
Saat ini BnTeT bermain untuk tim EXTREMUM. Ia sudah banyak berkarir di tim luar, di mana sebelumnya ia lama berkarir bersama tim Tyloo.
Menjadi pemain Indonesia yang berkarir lama di tim luar membuat BnTeT sempat menjadi pemain profesional Indonesia dengan pendapatan tertinggi mencapai 168.000 USD, atau setara dengan 2,4 Miliar Rupiah lebih, dan itu semua telah ia lalui dari umur 17 tahun.
Xepher & Whitemon (T1)
Tidak lupa dengan dua pemain asal Indonesia yang baru-baru ini membawa esports Dota 2 Tanah Air ke dalam salah satu turnamen internasional terbesar yang pernah dilakukan, The International.
Xepher dan Whitemon berhasil bergabung ke dalam tim Dota 2 asal Korea Selatan, Xepher sendiri masuk bergabung dengan T1 di akhir tahun 2020 dan disusul oleh Whitemon pada awal tahun 2021.
Kesuksesan mereka bergabung dalam tim tersebut terlihat saat mereka berhasil berpartisipasi dalam The International 10. Sayangnya dua pemain Tanah Air ini harus keluar sebagai juara 7-8.
BACA JUGA: [Kaleidoskop 2021] Turnamen Esports yang Kembali Diadakan Offline
F0rsaken & Mindfreak (Paper Rex)
Dari divisi VALORANT, dua pemain asal Indonesia ini juga berhasil melanjutkan karir mereka di negara Singapura. F0rsaken dan Mindfreak yang merupakan mantan pemain CS: GO dari Boom Esports ini bermain untuk tim Paper Rex.
Mereka berdua terjun ke game VALORANT dan langsung bermain untuk tim Paper Rex. Dengan keberadaan F0rsaken dan Mindfreak, Paper Rex berhasil mendapatkan juara ketiga dalam VCT SEA Stage 2 Challengers Finals.
Di bulan Agustus 2021, Paper Rex kembali memperlihatkan kemampuan mereka dengan menjadi runner up pada VCT SEA Stage 3 Challengers Finals.
Xccurate (NKT)
Satu lagi pemain CS: GO asal Indonesia yang berhasil melanjutkan karirnya di luar negeri, Xccurate. Pemain dengan nama asli Kevin Susanto ini bersama dengan BnTeT sempat bermain untuk tim Tyloo.
Xccurate sendiri sekarang sedang bermain untuk tim NKT dan pada Agustus kemarin, ia baru saja memenangkan turnamen Funspark ULTI 2021: Asian Playoffs.
BACA JUGA: Moonton Tangani Aksi GB MMR Mobile Legends Dengan Cara Ini!
Related