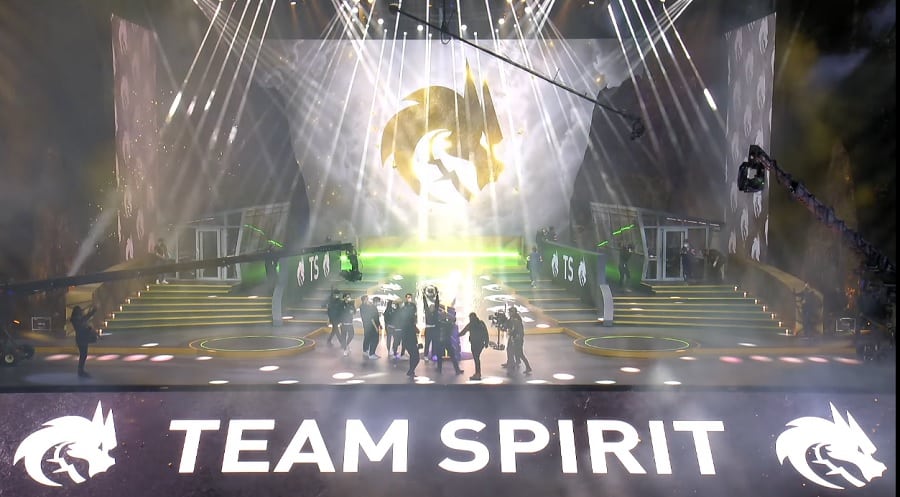 Inilah turnamen esports yang kembali diadakan offline pada tahun 2021, setelah harus dilakukan online dan bahkan tertunda karena pandemi Covid-19
Sejak awal tahun 2020, mayoritas turnamen esports banyak yang harus dilaksanakan secara online dan bahkan beberapa turnamen harus tertunda dan tidak dapat berjalan.
Masuk ke tahun 2021, di mana beberapa negara sudah dalam keadaan aman dari pandemi, turnamen yang tertunda dan diadakan online ini mulai kembali dilaksanakan secara offline di venue.
RevivaLTV sudah mengumpulkan turnamen yang kembali dilaksanakan secara offline di tahun 2021 ini.
BACA JUGA: [Kaleidoskop 2021] 4 Tim Free Fire Indonesia Terbaik
Turnamen Esports yang Kembali Diadakan Offline di 2021
The International 10
Turnamen terbesar dari Dota 2, The International, sempat menunda kompetisi mereka yang seharunya dilaksanakan pada tahun 2020 silam, karena pandemi Covid-19.
Sebagai salah satu turnamen yang memiliki prize pool yang sangat tinggi, tentu saja para penggemar sangat senang bisa kembali melihat para tim berjuang dalam turnamen yang dilaksanakan di Romania pada Oktober 2021 ini.
Sepanjang persiapan untuk kembali offline, The International memiliki kendala terkait kasus pandemi, seperti venue yang harus berubah, serta para pemain yang harus negative Covid-19 agar bisa bermain di venue.
Turnamen pun berjalan dengan sangat baik, dan Team Spirit berhasil keluar sebagai juara baru di musim ke-10 The International kali ini.
PUBG Global Invitational.S 2021
Turnamen internasional terbesar dari Playerunknown's Battlegrounds (PUBG), juga merasakan hal yang sama karena PUBG Global Invitational.S harus tertunda pada tahun 2020.
Di akhir 2020, pihak PUBG pun langsung mengumumkan bahwa turnamen mereka akan kembali diadakan secara offline pada Februari 2021, dan nyatanya mereka berhasil menjalankan turnamen tersebut dengan baik.
Turnamen dilaksanakan di Korea Selatan dengan mengundang 32 tim dari seluruh negara untuk menjadi juara dunia yang baru. Tim asal Amerika, Susquehanna Sonic pun berhasil keluar sebagai juara.
BACA JUGA: [Kaleidoskop 2021] 4 Tim PUBG Mobile Indonesia Terbaik
MPL Indonesia
Turnamen Mobile Legends Indonesia, Mobile Legends Professioal League (MPL), merupakan salah satu turnamen yang paling dinantikan oleh penggemar Mobile Legends.
Setelah memasuki tahun 2020, MPL ID Season 5 tidak berjalan secara offline, hanya saja turnamen tetap berjalan secara online. Sistem online tersebut tetap berjalan sampai MPL ID Season 6.
Pada MPL ID Season 7 di tahun 2021, pada akhirnya semua pemain kembali bermain di venue pada babak playoffs, setelah 1 tahun tidak bermain bersama di atas panggung.
MPL ID Season 8 pun memperlihatkan perkembangan yang baik, di mana babak playoffs dimainkan di Bali dan merupakan pertama kalinya MPL ID dilaksanakan di luar Pulau Jawa.
BACA JUGA: [Kaleidoskop 2021] 4 Tim Mobile Legends Indonesia Terbaik
Nah, kita doakan saja semoga seluruh turnamen yang sempat tertunda dan masih diadakan online bisa kembali mengumpulkan para pendukung mereka di satu venue lagi seperti dulu ya sobat RevivaL.
Ikuti lini masa RevivaLTV di YouTube, Instagram, Facebook dan Revivalpedia untuk mendapatkan informasi-informasi terbaru seputar esports.
Related