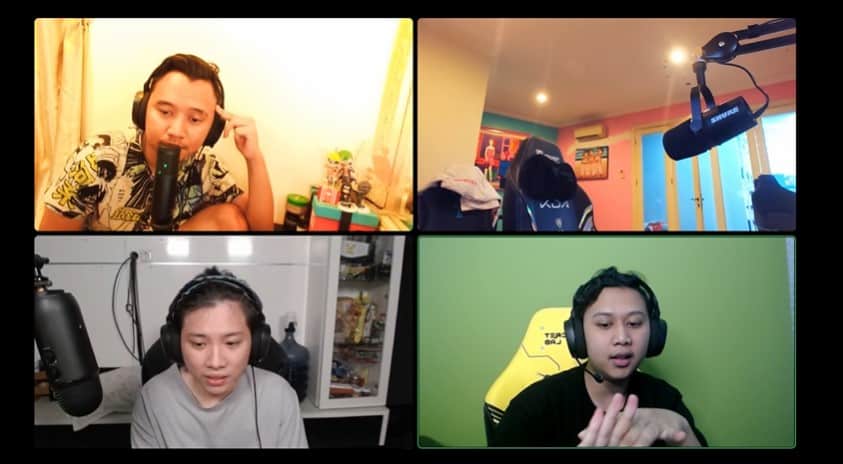 Microboy telah membuat prediksi 4 tim yang memiliki potensi kuat keluar sebagai juara di ajang PMGC 2021.
Setidaknya sudah ada total 16 tim yang dipastikan akan berlaga untuk memperebutkan gelar juara dunia di musim ini
Dari keseluruhan tim tersebut pastinya ada beberapa yang menjadi favorit juara apabila melihat dari performa luar biasa mereka selama berlaga di PMGC wilayah west atau east.
BACA JUGA: Sebelum Jadi BA EVOS, Rachel Sempat Ditawari Tim Esports Lain
Microboy Sebut 4 Nama Tim yang Bisa Menjadi Juara PMGC 2021
Melalui live streaming Nimo TV, Microboy menyampaikan prediksi terkait calon kuat juara grand final PMGC 2021 ada di antara Alpha7, Stalwart Esports, The Infinity, dan Nova Esports .
"Calon kuat juara di grand final PMGC 2021 nanti kalau menurutku itu ada Alpha7, Stalwart Esports, The Infinity dan Nova Esports. Setidaknya di antara mereka itu bisa masuk posisi 3 teratas," prediksi Microboy.
BACA JUGA: Komentar Microboy Soal Rumor Ryzen Bakal Pindah Tim
Hasil prediksi tersebut tidak terlepas dari pengamatan in game leader EVOS Reborn itu selama pergelaran turnamen berlangsung.
Melihat performa Alpha7 yang sangat konsisten ketika berlaga di PMGC wilayah west menjadi salah satu pertimbangan kuat bahwa tim ini memiliki potensi juara.
BACA JUGA: Tanggapan Starlest Terkait Kegagalan BTR RA di PMGC 2021
Kalau menurut kamu kira-kira tim mana yang memiliki kemungkinan terbesar menjadi menjadi juara dunia kali ini? tulis prediksi kamu di kolom komentar ya!
Ikuti linimasa RevivaLTV di YouTube, Instagram, Facebook dan Revivalpedia untuk mendapatkan informasi-informasi terbaru seputar esports.
Editor: Rafdi Muhammad
Related