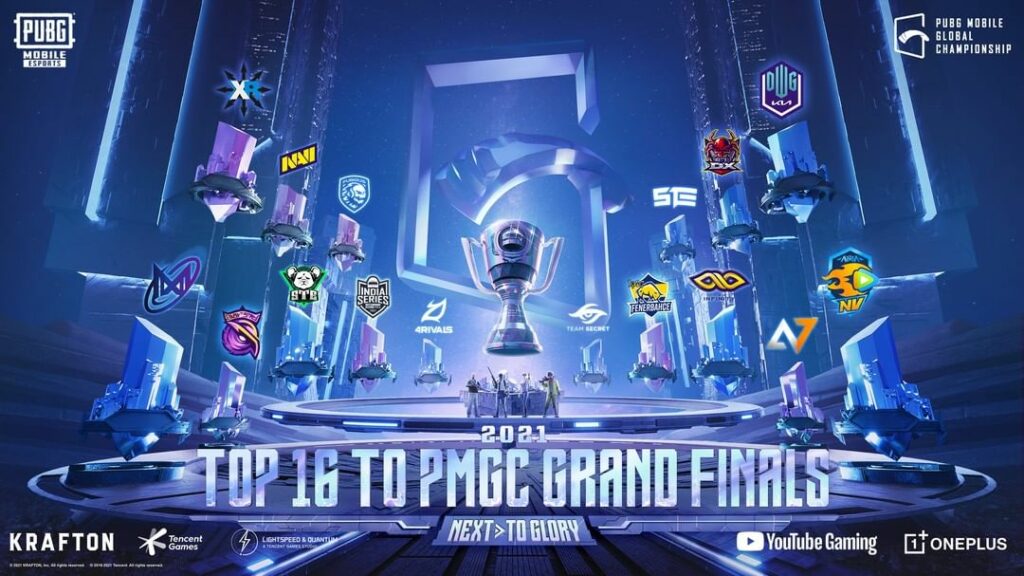 Beberapa penghargaan terhadap pemain selama babak liga PMGC 2021 berlangsung telah diberikan kepada mereka yang tampil sangat impresif dan kontributif bagi tim masing-masing.
Tidak dapat dipungkiri bahwa beberapa pemain memang terlihat cukup menonjol bagi timnya selama turnamen berlangsung.
Masing-masing pemain bahkan berhasil menunjukkan kelebihannya di setiap aspek baik dalam akurasi tembakan, penggunaan utility, atau kemampuan bertahan hidup paling lama di medan tempur.
BACA JUGA: Cara Mengatur Sensitivitas & Layout PUBG Mobile Versi Paraboy
3 Pemain Berhasil Meraih Penghargaan Pemain Liga PMGC 2021
Dilansir dari YouTube PUBG Mobile Esports, setidaknya sudah ada 3 kategori penghargaan kepada pemain selama liga PMGC 2021 berlangsung.
Beberapa kategori penghargaan tersebut di antaranya yaitu Grenade Master, Survivor, dan Eagle Eye.
Grenade Master
Pada kategori ini dipegang oleh pemain The Infinity yaitu nOOzy yang tampil sangat impresif dengan aksi-aksi pelemparan granat selama pertempuran berlangsung.
Pemain asal Thailand ini terbukti beberapa kali menunjukkan kebolehan dalam akurasi lemparan granatnya. Tidak heran apabila pemain andalan The Infinity ini diberikan gelar sebagai Grenade Master selama liga PMGC 2021.
BACA JUGA: Microboy Prediksi 4 Tim Kandidat Kuat Juara PMGC 2021
Survivor
Apabila berbicara soal kemampuan bertahan hidup nama yang sering muncul yaitu sosok pemain asal Korea Selatan bernama Ssung.
Pemain yang membela tim Damwon Gaming ini bahkan beberapa kali sukses menjadi pemain terakhir yang menyelamatkan timnya dari kekalahan.
Salah satu momentum penting yang Ssung pernah miliki yaitu ketika dirinya mampu menjadi pemain terakhir untuk kemenangan timnya setelah menghadapi 2 tim sekaligus walaupun hanya seorang diri.
BACA JUGA: Tanggapan Starlest Terkait Kegagalan BTR RA di PMGC 2021
Eagle Eye
YuYang menjadi salah satu pemain penting bagi Six Two Eight selama turnamen berlangsung. Terbukti kepiawaiannya dalam menggunakan senjata jarak jauh sangat berguna bagi timnya terutama untuk mengoleksi pundi-pundi poin eliminasi.
Pemain asal Tiongkok ini akhirnya dinobatkan sebagai Eagle Eye selama liga PMGC 2021 lalu karena determinasinya yang begitu terlihat melalui pengamatan tajamnya.
Itulah beberapa kategori penghargaan terhadap pemain yang diberikan berdasarkan performa mereka yang sangat impresif selama turnamen berlangsung.
Kira-kira pemain manakah yang menjadi favorit kamu? tulis jawaban kamu di bawah ini ya!
Ikuti linimasa RevivaLTV di YouTube, Instagram, Facebook dan Revivalpedia untuk mendapatkan informasi-informasi terbaru seputar esports.
Editor: Rafdi Muhammad
Related